So, you want to get your iPhone XR unlocked? In this article, our aim is to help you figure out how to unlock your iPhone. We believe this process should be simple. Once you have purchased a phone, it should be your CHOICE to do with it as you like. This includes your desire to take it to another carrier.
However, this is NOT always the case.
When you travel internationally with an unlocked phone, you can easily swap in any local SIM card and use local service. These rates are better than the international plans offered by your wireless carrier.
I had a friend recently ask me how to unlock his iPhone XR. That prompted me to do some research and discover what methods are out there. I wanted to know what is the best way to go about unlocking your phone. Here is what I found.
What You Need to Get Your iPhone XR Unlocked
In order to unlock your iPhone, you are going to need the device's IMEI number. This is a set of numbers that is exclusive to each phone.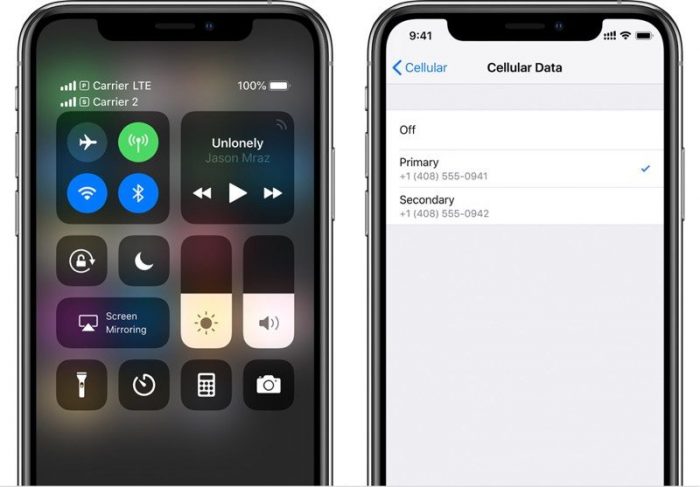 With your iPhone in hand, launch the Settings app. Then, you want to select General>About. After that, simply scroll down to find the IMEI/MEID number. Now, if you are looking to unlock a different iPhone, it may be on a separate section of the screen.
It is important to note that the iPhone 6s and later also have the IMEI number etched onto the SIM tray. Although it may be difficult to see those digits without a magnifying glass. Moreover, carriers like AT&T and T-Mobile allow you to dial *#06#. This will prompt the IMEI digits to show up on the screen.
It is crucial to find your IMEI, no matter how you do it. This is a necessary key to get your iPhone XR unlocked.
When you unlock your phone, you can bring it to another carrier on a compatible network and start service with them.
Things to Think About Before Getting Your iPhone XR Unlocked
You should note that different carriers inside the United States function with different cellular technologies. They are not on the same wavelength as one another. A CDMA phone will NOT work on a GSM. As well as that a GSM phone will NOT work on a CDMA network. However, as long as you have an iPhone 7 or newer, it should be compatible with both CDMA and GSM. In that case, you should be able to bring it to any carrier once it is unlocked.
The reality of this is that the carrier will try their best for you to not get your phone unlocked.
For instance, AT&T has its website and even when all of the pieces of criteria are met, it will still say, "You have attempted to unlock your device too many times. Try again in 30 days." And so I say who has time to wait 30 days? An example of someone fixing to go on vacation to another country – they don't have time for stipulations such as these.
Where to Go to Get Your iPhone XR Unlocked
The best thing you can possibly do to prevent all the frustration you would deal with from your carrier is to invest in a phone unlocking website.
These websites are pretty reliable. However, that will all depend on who you choose to go with.
Moreover, I have done research on phone unlocking websites. I have checked out their reviews. And I have made my decision on who someone looking to unlock their phone should go with.
It is also important to know that there are some who are a reliable and secure iPhone unlocking service. But, there are also those who are fake and a scam.
The secret to finding the right one is to check out the reviews given by previous clients.
This is why I suggest you get your iPhone XR unlocked at Cellunlocker.net. They are the risk-free cell phone unlocking option.
Cellunlocker.net offers the best price guarantee. Not to mention, a money-back guarantee. Moreover, their testimonials are very positive. The customer base rates them 4.9 out of 5 stars. And they offer 24/7 live chat support.
The best part is once I told my friend about Cellunlocker.net, he tried them out. He said he got his code within 24 hours. He also states that it works like a charm and he has been able to travel and have excellent service!