The modular kitchen has become a talk of the town in the past few years. It has transformed the whole way one looked into the task of cooking and the place called the kitchen. Cooking is quite a tiresome task if it needs to be done for a lot of people, but modular kitchens have made this tedious task quite joyful. These kitchens are built with a very stylish approach and are capable of giving a complete makeover to the house.
Modular kitchens have also been a very convenient option as it makes searching for different kitchen essentials easy. To add that is their welcoming vibes can even attract anyone who never liked being in front of the oven. This article shall reflect on those components that are a must in every modular kitchen. The elements discussed here are incredibly essential and can be of very high convenience for the one who cooks for hours.
Kitchen hobs
The kitchen hob is also called kitchen range and is the modernized version of a gas stove. It can be directly installed within the granite countertop and looks very clean and organized. The person cooking inside the kitchen gets a lot of free space on the counter to carry on with other tasks like chopping and cleaning.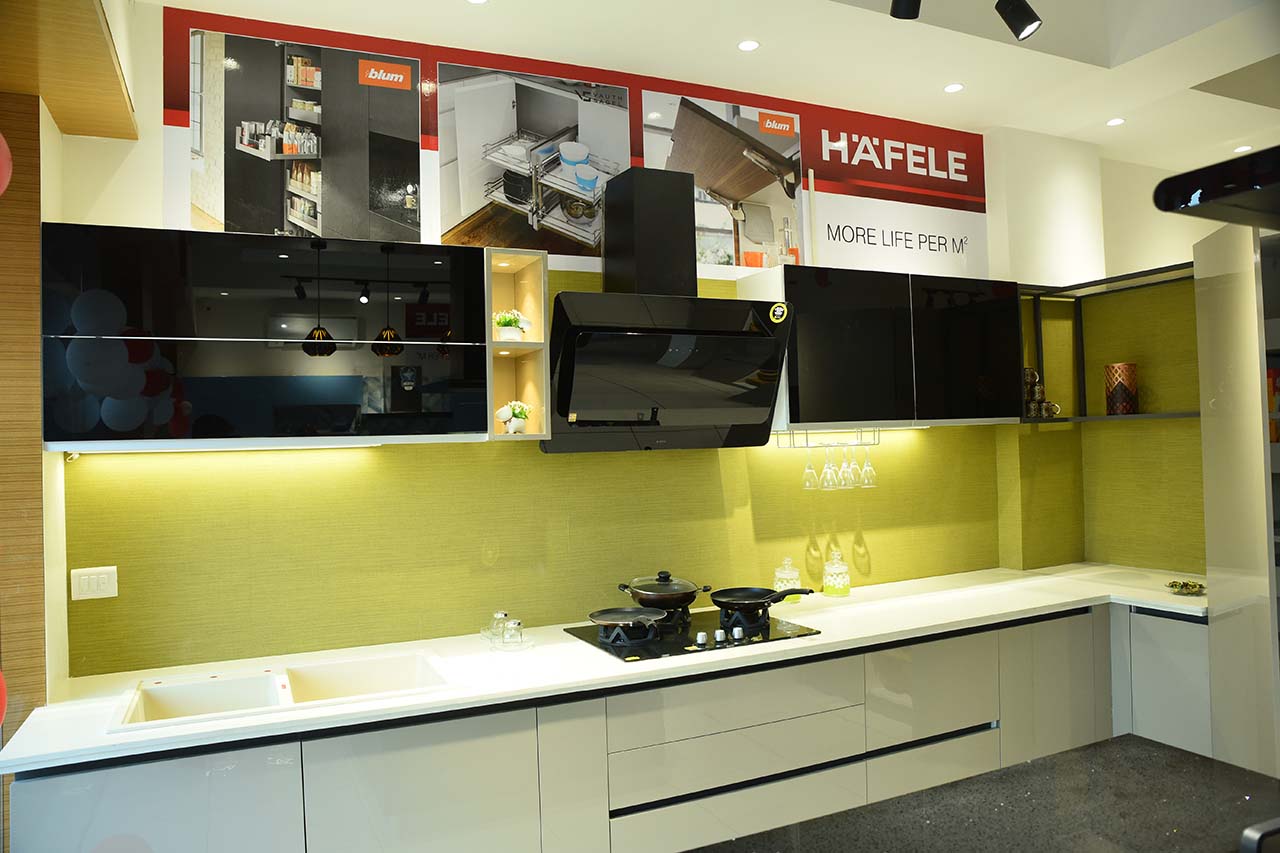 A kitchen hob is a single unit with numerous burners that the user can choose as per her convenience. She needs to turn the knob on, and the burner shall get on automatically with no need for a matchbox or a gaslighter.
Shelves that can be adjusted
There are adjustable shelves in the Modular Kitchen that can help in saving a considerable amount of space. These shelves can be pulled and pushed as required, and they have drawers that help in storing a lot of stuff. One can pull out the shelves when they require some extra space for storing things and then pull it back when the need is over.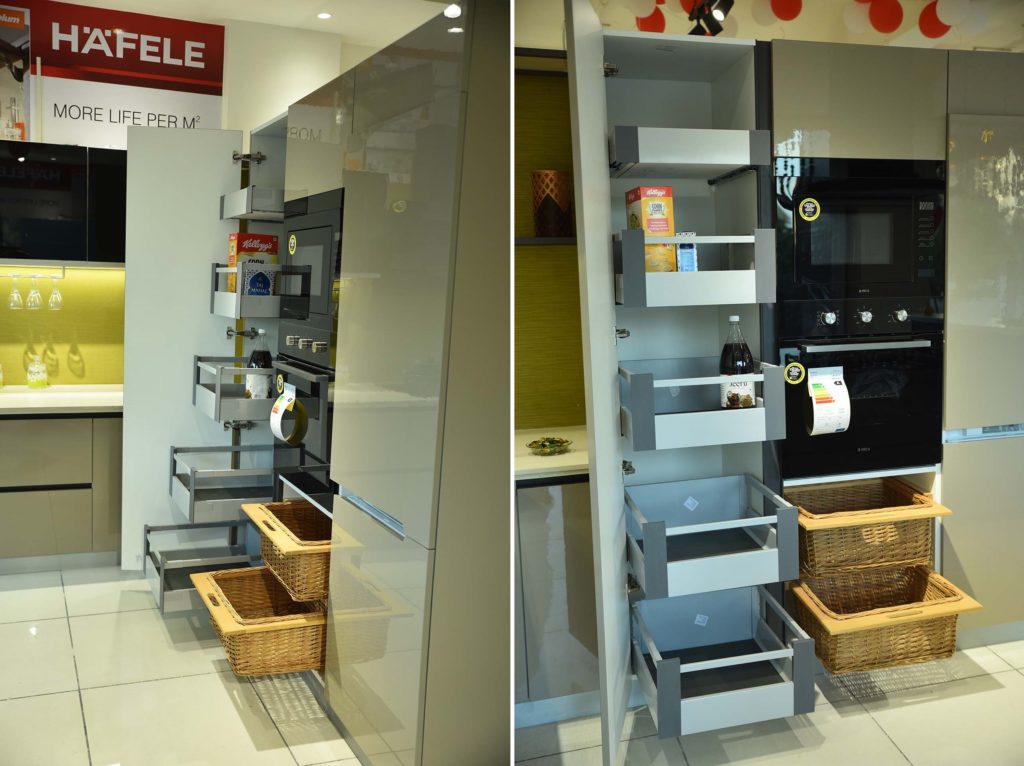 Pull out drawers
These drawers are one of the best things that modular kitchen have brought in as they keep the whole kitchen clutter-free. There is a lot of space within these drawers that can store utensils, containers, crockeries, cutleries, and the list continues. The drawers are divided into multiple sections that make it easy to find any object very quickly at times of need.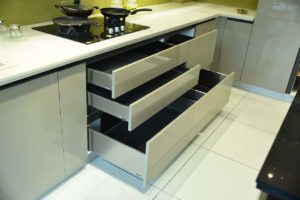 Kitchen chimney
The kitchen chimney is not entirely a gift of the concept of a modular kitchen, but it is undoubtedly an integral part of it. A kitchen chimney keeps the oil and smoke away from the kitchen that gets generated while cooking. Thus the kitchen remains clean and grease-free for days and reduces the extra effort one has to put for cleaning it.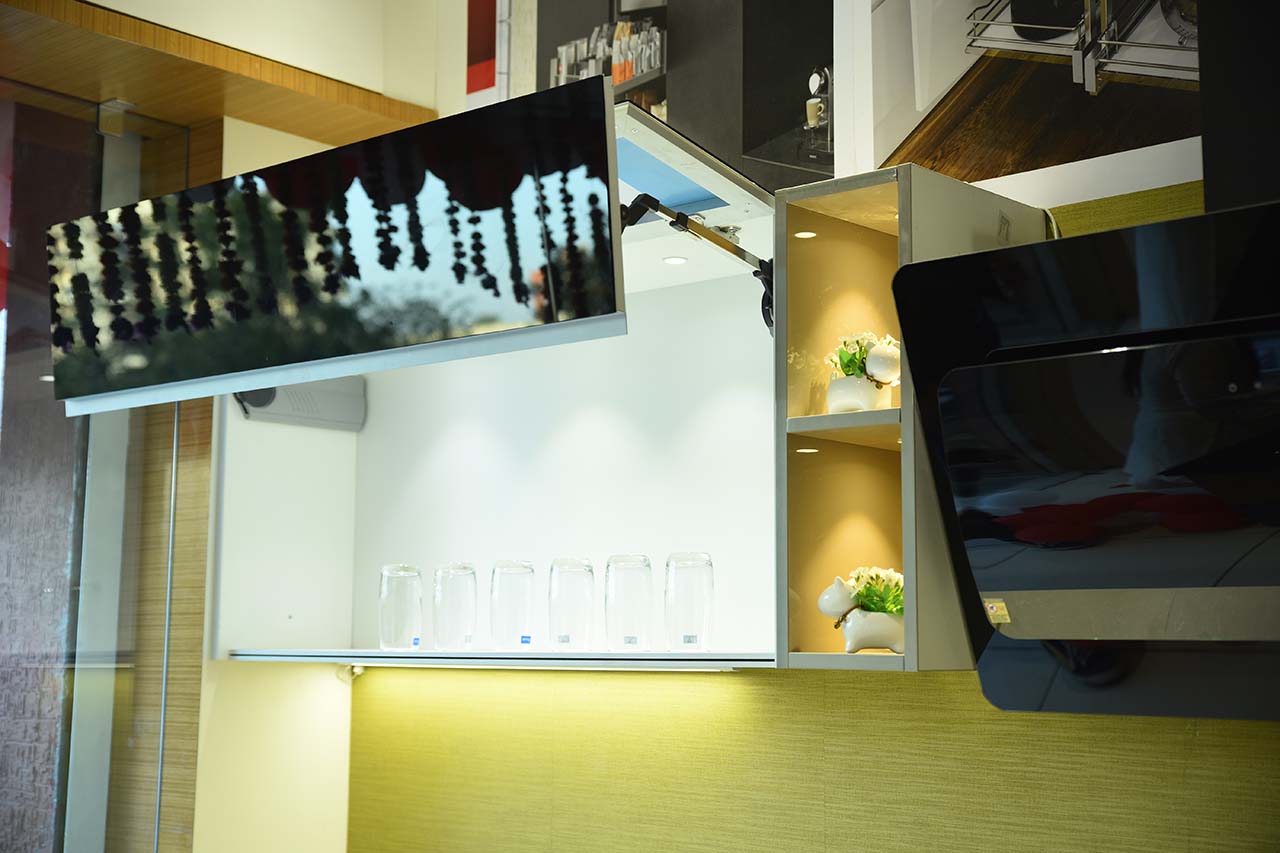 Coronet Kitchens has been doing a great job in making a wonderful Modular Kitchen that is simply breathtaking. It is an Ahmedabad based company that has got the best solution for the most fantastic kitchen that anyone would have dreamt of.