Are you a Sagittarius or do you know any Sagittarius friends? Then, it is the right place for you to dive in. Sagittarius trait says that they have a very pleasing personality. They only see the good side of things and this attitude makes them strong even when the situation is bad. Sagittarians like challenging situations as they are capable of facing any daunting situations. According to the expert astrologers, Sagittarius are quite straightforward people and know how to please others without hiding their emotions or thoughts.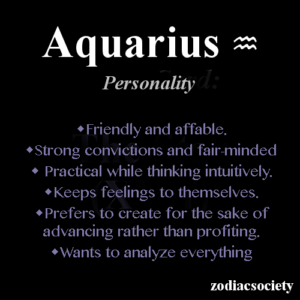 Read Sagittarius 2022 Horoscope
What Does Sagittarius Trait Say About Their Work Style?
Sagittarius people love working always and they are comfortable working with their laptops anywhere. Sagittarius individuals are independent and always look forward to getting a good name in their workplaces. They do all the jobs given by the boss but don't like to stress themselves for anyone. 
Anyone can approach Sagittarians to deliver a project within 24 hours and complete the task with expected quality. . They don't plan ahead but it's their adrenaline thrush to finish a project within the time frame. Sagittarians don't like to be the best friends of their coworkers and they maintain a professional distance. This is mainly because the sags hate workplace drama and focus only on their assigned task. A Sag wants the best for his employees or subordinates and pushes the limits to make them happy and satisfied. 
Have A Look: Career And Business Horoscope 2022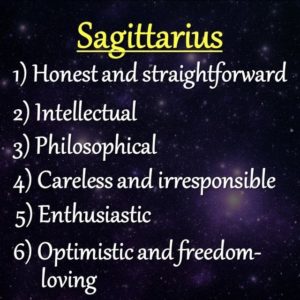 How Sagittarius Traits And Money are Related?
Sagittarius are workaholics but that doesn't mean that they like to stockpile money or save it for the future. This can be good or bad at times. When they earn money, they love to roam around and have fun with their close friends, eat, enjoy the holidays and so on. Sagittarius can easily start a demanding business with their skills but these people must be very careful in stepping up things in business as they lose many fortunate events in life. 
How To Work For A Sagittarius Boss?
If you have a Sagittarius boss, you are lucky to some extent when it comes to job security. But sometimes they can make you sad with their hard-to-get nature. Sagittarians achieve their goal gradually and they assure you to give the best work they could. 
 If you are facing stress with a Sag boss, let them know how you like to be managed. They will be your friend easily as they want the best from you and the best way to do this is by making you comfortable at the workplace. Sagittarians go best with Aquarius individuals in an office. Aquarius trait says that they are similar to Sagittarius people and working together gives the required success. Do you want to know if you can work with a Sagittarius boss? 
Know Your Sagittarius Boss' Traits
Your sag boss is quite logical and will make decisions only based on the budget.
A Sagittarius boss wants the workplace to be happy and fun. They make the team happy by parties and allow everyone to truly relax. Also, Sag bosses never make you sit at the office for a long time or after working hours. 
Sagittarius individuals are always independent and they follow their own rule book. So it is obvious how a Sag boss will be. The Sag boss always wants to be unique and they are out of the box which prevents boredom in the workplace. 
A natural teacher, a Sagittarius, may want to "teach" their employees, and may go off on a small error for hours. They're not doing so to drag you down, but because they get carried away and geek out on explaining things to others.
Not like other zodiac signs, the Sagittarius boss wants his employees to make use of the holidays well with their families. So, work dedicatedly during working hours and enjoy your holidays with family and friends. 
Conclusion
Sagittarius individuals consider life as one part of their life, but not as their complete life. They give equal importance to travel, fun, friends, and happiness. They don't want their work to mix into their personal matters. A Sag boss never checks the time of hours you worked, all they need is the quality of work. 
For Sagittarians, success is work done,  earning a stable income and love that makes you happy. Never think much about working under a Sagittarius boss. They will definitely make you happy. You are lucky if you get to work with a Sag boss.