Nowadays, everyone willing to produce sustainable packaging because of its importance. It is decreasing the environmental impact at all phases of a product's life cycle and cost-effective. It facilitates both producers and consumers in reducing their environmental effects. Humankind's effect on the natural environment is one of the most critical issues we face now and in the coming decades.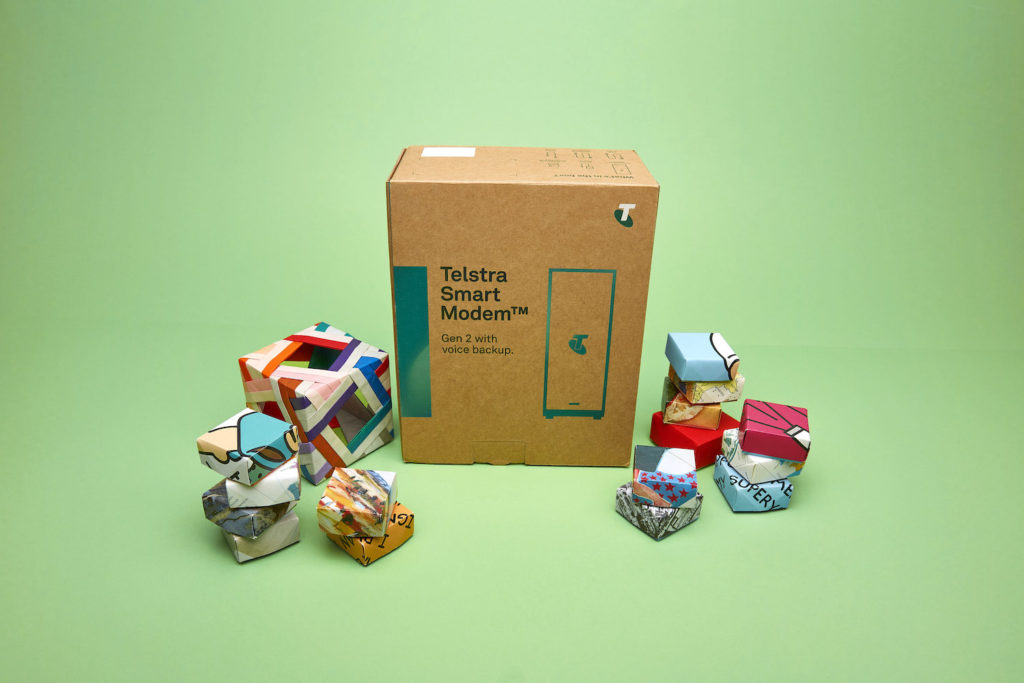 Furthermore, packaging defines your products and offers important information to the customer. Sustainability is a significant problem for all businesses that use packaging, regardless of their position in the supply chain. Today's generation is increasingly preferring products committed to environmental sustainability. The study shows that 4 out of five are likely to select a brand with an optimistic view of the world.
We have several options for reducing packaging waste, and one of those is digital printing.
So, why not go for digital printing to help the environment mitigate toxicity?
Using digital printing that customized packaging that can help a brand minimize waste and boost its environmental profile:
Digital printing has significantly altered the printing market over the years. They've launched a more environmentally friendly printing process. Through going digital for the packaging, you are actually going green because of the environmental advantages that go hand.
So, what are those sustainable advantages that we achieve through digital printing?
Digital printing reduces and prevents waste.
Although digital printing also requires the use of paper, it usually consumes much less paper than conventional printing. At the same time, other methods of printing involved lengthy setups and endless running waste. Since digital equipment doesn't require setups and uses electronic charges to place ink, scrap is often lower than 5%. Just switching printing techniques can eliminate 10% of paper waste, and that's a conservative estimate. Some printers may also use recycled paper, which cuts down waste even further.
Digital printing also reduces harmful radioactive emissions during in-process and recycling. Digital printing emits much lower CO2 emissions than many conventional presses. Our HP Indigo 20000 presses at epact are carbon neutral so that we can have a less environmental footprint on modern printing than traditional printing.
Overall, digital printing has a positive impact on the environment because it reduces the large amount of physical and chemical waste that is common in traditional printing. Therefore, if cost-effectiveness, high quality, and reliability are important to you, add another advantage to your list of environmental solutions.
Uses of fewer toxic chemical
Traditional printing methods use a number of toxic chemicals, including print plates, and generate a large amount of "make ready" waste during system setup in the packaging factory, resulting in hundreds of waste sheets as the printing press is calibrated for processing. As a result of this method, Sustainable packaging manufacturers usually need a significant minimum order to recoup their setup costs.
Flexible Packaging Materials
Digital printing allows us to use a wide range of materials to create packaging boxes.The products used in digital printing, from the inks to the films, are often environmentally friendly. Our HP optical presses use polymer-based inks that are free of harmful air contaminants (HAPs). These environmentally friendly materials require less energy and release fewer greenhouse gases than solvent-based or UV-curable inks commonly used in conventional packaging manufacturing.
You also have sustainable packaging choices for digital printing, such as recyclable PE-PE films and films made from post-consumer recycled (PCR) resin material. Both forms of packaging hold plastic out of garbage dumps, which benefits both brands and customers.
True Water-Based Inks for Digitally Printed
The thing which makes digital printing different from others is printing ink, which is truly water-based. We use HP PageWide C500,which is water-based ink. These inks are odorless, environmentally friendly, UV-free, and used in primary and secondary packaging. Real water-based inks are fully environmentally friendly and recyclable without additional measures or expensive procedures, which may minimize the environmental effect of packaging production.
Your Brand and Digital Printing
Digital printing also suits your small to medium-sized business in order to align your sustainable development objectives without a full revision of the logo.
In reality, transitioning to digital printing saves you time and money. You will also appreciate a simple purchase process and more money in your market when less is in stock.
Moreover, digital printing is a much more efficient alternative than traditional printing because it consumes less electricity, generates less waste, and ultimately has a lower carbon footprint. The environmentally aware alternative is digital printing when it comes to versatile package creation. So, contact us today for any order you place on Quick Custom Boxes, a collaboration with One Tree Planted, a non-profit organization that focuses on international reforestation to support one tree. That's our little way of returning and changing.