It's no secret that as it stands, in March 2020, there are no events happening, anywhere. But what we are already seeing, is a LOT of planning for the rest of 2020, 2021 and even as far ahead as 2022. People know that when the dust finally clears on this thing, as it most definitely will. We are already seeing huge progress in China, 2 months after quarantine first began. So fingers crossed, events in the United Kingdom and United States, as well as the rest of the world could well be resuming as early as mid-late June.
So what does that mean for the events world? It means that most suppliers are currently working on improving their systems. Some will unfortunately close their doors, but the ones that don't will without question come out with a stronger, slicker and more defined service. Marvel Booths, for example, have already invested a lot of time and money improving the website, booking features, availability of exterior skins, custom templates and cleaning up their prop selection (a variety of hats, glasses, wigs etc).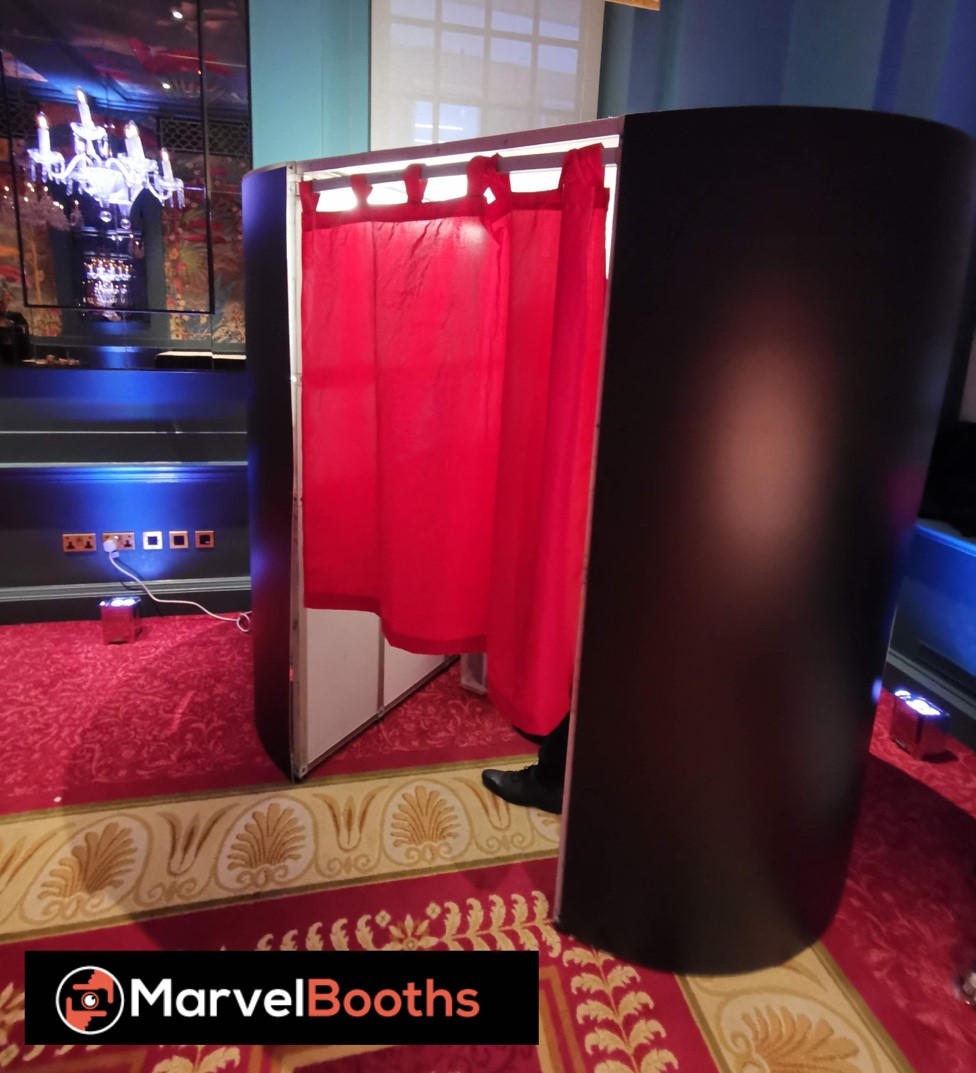 When the dust does clear, people are going to want to celebrate. All the Weddings, Corporate events and other celebrations, not to mention public events that had to be postponed will be rescheduled for Q3 and Q4 of this year. And when they do, people are going to want mementos of the euphoria people will be experiencing.
This is where Photo Booths come in. When they first arrived on the scene, in the mid noughties, many thought they were just a fad that would simply disappear in a couple of years' time. And yet, in 2019, they were one of the most booked services at Weddings from the entertainment sector (alongside DJs and Bands). Photo Booths are Darn Good Fun, there's no escaping it. You must buy a photo booth, if you are an event organizer. We've collated a few reasons why you will definitely want a Photo Booth at your next event:
Instant Prints are an Instant Hit.
Any Photobooth business worth its salt will have invested in a Dye-sub printer. These are extra fast printing machines that print out album-quality, instantly-drying photos (4×6 size) in approximately 10-11 seconds. These printers cost in the range of £800 ($1000) to purchase, and are an invaluable part of the process. Most photo booths allow 3-4 prints per set of photos taken.
Online Galleries immortalise the event.
Many operators will now use services such as DSLRBooth, which have some fantastic sharing features. Once they are connected to the venue's wifi (if the venue does not have Wi-Fi, some companies are able to bring their own with them), the pictures will instantly be uploaded to an online gallery, where you can peruse all the photos the next day. You are also able to download the gallery in its' entirety should you wish to do so. If that wasn't enough, when users have finished taking their photos, they are able to either email or text the photos to themselves instantaneously (you are able to veto this feature should you desire).
Custom Templates provide an Added Level of Style.
One of the most exciting trends we saw develop at the latter end of 2019 was the development of Custom templates, both across Photo Booths and Magic Mirrors. What does this mean exactly? It means that you can theme your template to match the style of your event. So if it's a Star Wars Party, 1920s-style masquerade ball or children's party, you can have a template that matches the setting. Marvel Booths, for example, offer a completely bespoke template design service. You simply inform them of the style of your event, and their in-house design team will begin to design a template for you. Also inform them of any text (Such as "Dan's 30th Birthday"), whether you would like the date to be on the prints, a slogan, and any logos or banners that you would like to be present. Once they have prepared the first draft, you will then be able to decide if you would like any changes made to the template. They will then continue to adjust the design until it is perfect!
Booth Specialists provide Top-Notch Customer Experience.
Some people can occasionally be a little shy to use the Photo Booth initially. That's why most high quality vendors will provide a highly-trained booth specialist to take care of your guests. They will not only make them feel at ease, but will encourage guests to use the props at hand and enjoy themselves in the booth. If requested, they will even jump into the picture with them! Once the photo process has finished, they will then print out a copy of the final print for each person in the photos.
Why not go one step further by adding a gorgeous guestbook to your event? With this service, after each photo has finished being taken, the booth specialist will print an additional copy. They will then paste this into the guestbook, and invite your guests to add a personalised message next to the photo. This service is absolutely perfect for Weddings, Proms, Birthdays & Corporate Events.
So there it is, it's set to be an exciting year for Photo Booths in 2020. When contacting a vendor, make sure they have a 5 star rating on Google (at least 10), respond to emails within 1 working day and regularly upload their Google My Business listing and other social media outlets. So if you're looking for Hertfordshire Photo Booth Hire, look no further than Marvel Booths.