Narendra Modi Cabinet 2.0 starts the five-year tenure on a positive note! Rich in experience and wealth, more of the ministers belong to the Rajya Sabha with a greater percentage of women. Modi Cabinet Mantris have an average age of 61 years, mean assets of Rs.21 crores with 3 women included and 6 ministers from the Rajya Sabha. In comparison, 17 members hail from the Lok Sabha.
Creating India's future as an Asian tiger!
India with a 5000 year old civilization should be playing a more important role in world affairs. As one of the last strongholds of the tiger and making earnest efforts to conserve the splendid animal, India deserves a better deal. Images matter so much in the present world of global digital media with millions of messages, images and videos exchanged over the world every moment. When Modi meets world leaders like Trump and Xi and the international media carries the images and reports, it is a moment to be proud of. It is a pity that India does not have a permanent Security Council seat yet at the United Nations. Hopefully, that will become a reality soon.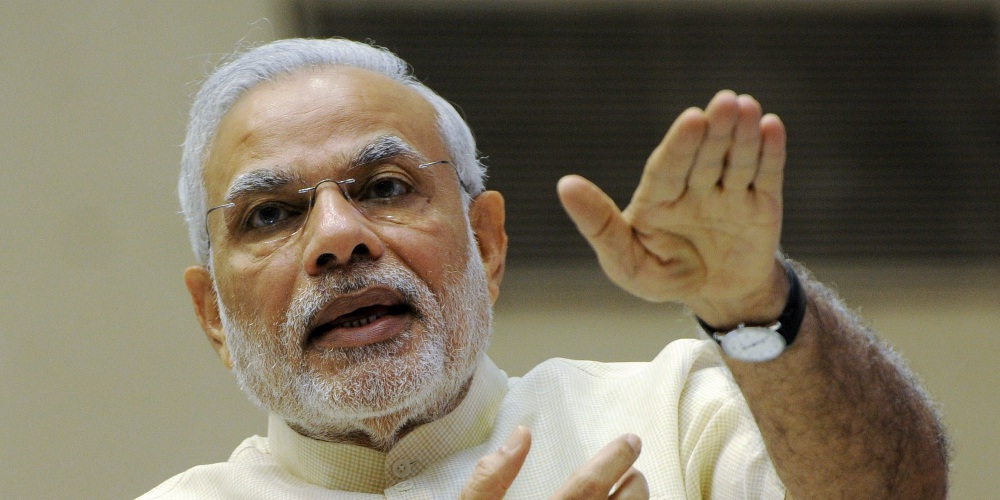 Among the highly accomplished Asian economies like Japan and China and the SAARC brotherhood, India has a very bright future. Mutual give and take rather than hostilities would bring greener pastures. If terrorism and smuggling, militancy and poaching, counterfeit currency and crime are controlled, the Modi Cabinet Mantris should be more productive.
With ample defence capabilities in terms of manpower and weapons, it is not the intention to fight wars. A peace loving country, India should concentrate on developing the internal structure and the economy, reducing unemployment and improving the plight of farmers. Hygiene and toilets have been steadily improving and the big cities are doing better. Now it is the towns and villages that need more attention with connectivity and production, jobs and an enhanced lifestyle.
Modi Cabinet Mantris should achieve a strong future for the country with dedicated work instead of indulging in bitter and petty politics. The last few weeks and months before the general elections 2019 turned quite sour with the political enmities and crude rhetoric that is to be expected in such an exercise. A second term for Modi, the BJP and the NDA promises a solid government that will stand rock steady against the waves of the ocean. It is the nature of politics that the opposition is always trying to get at you. Without an opposition, Modi would turn into a dictator. Some of his critics have said exactly that already.
Modi's charismatic career and personality
In recent times, with the general elections looming, several leaders wished to become prime minister! Modi stands head and shoulders above with the previous experience as Gujarat Chief Minister and as the incumbent prime minister. Mamata and Mayawati have been chief ministers but never the prime minister. It is necessary to choose the best the same principle applies while choosing workers or even a spouse, materials or machines, to consider some examples. As revealed by the numerous Modi speeches, he is a man of his word and dedicated to the common man because of his humble past. India's needs more leaders like Modi who have no personal axe to grind and are not interested in lining their pockets with cash and gold.
Modi Cabinet Mantris are getting their due
Continuing the same old story of addition and deletions. It is natural that those who do not perform excellently will have to be removed. The cabinet can do well with the addition of Amit Shah who has proved his skills as the BJP president. S. Jaishankar's addition too should bring ample credit after hiss credible experience as foreign secretary. The omission of Suresh Prabhu and Sushma Swaraj may raise controversy but fresh blood is necessary and some have to leave to make way.
At the core of Narendra Modi Cabinet 2.0 are a few dynamic veterans who have long delivered according to their portfolios. Now that LK Advani is aging, seeking his blessings would be an ideal beginning to the adventure that will last 5 years. What the cabinet achieves will leave an enduring mark upon the India of the future. It is a crucial phase of the country's development. Once the weaknesses are removed, it will be a 'lived happily ever after' fairy tale that Imia richly deserves. After suffering foreign rule firstly at the hands of the Muslims and then the British, may India achieve the vision of her dreams and become a strong nation.
Some old, familiar and tested faces return
The Rajnath Singh power performance
Having served 2 Rajya Sabha and 2 Lok Sabha terms, the previous home minister now shifts to the defence portfolio. The long decades of superb experience should stand him in good stead to deal with defence related matters. Once chief minister of Uttar Pradesh, Rajnath Singh is a gifted political manager and capable of solving disputes that politics is essentially all about.
Amit Shah and home affairs
Modi Cabinet Mantris include Amit Shah the BJP President who was with Modi in Gujarat and the two of them share common concerns for the welfare of India. Handling home affairs is no easy task and putting up with challenge and finding solutions has been his forte.
Nitin Gadkari deserves the berth
As Minister of Road Transport and Highways along with Minister of Micro, Small and Medium Enterprises, another long standing dedicated politician shares national responsibilities.
The dynamic multi-talented Nirmala Sitharaman
Earlier in defence, Nirmala shifts to Finance and Corporate Affairs and it is certain that we are heading towards many unconquered peaks.
Ramvilas Paswan
The Indian public will remember this minister who will handle Consumer Affairs, Food and Public Distribution.
Ravi Shankar Prasad
As Minister of Law and Justice, Communications, Electronics and Information Technology, Ravi Shankar Prasad has plenty to do.
Political issues take time to really understand and the Narendra Modi Cabinet 2.0 is gradually being assimilated by the media and the public. Modi Cabinet Mantris represent the rare expertise and experience that the Indian political world represents and will gradually unfold and deliver. May a thousand pretty lotus blooms herald a new and better world for the Indian masses. Middle classes need relief, farmers and the unemployed need facilities, GDP to improve, rather than buying advanced military equipment. Looking forward to 2022, it seems quite certain that the objectives of national development would be met by a capable cabinet.