Bahawalpur, home to many famous palaces like Noor Mahal, is considered as 12th largest city of Pakistan. But, even then it doesn't comprise any lavish standard housing societies. So while planning to expand DHA projects in other cities after Karachi, Lahore, and Islamabad, Defence Housing Authority decided to launch its next  DHA housing installment in Bahawalpur City.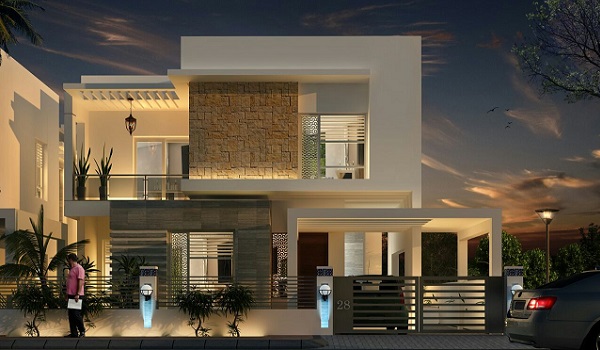 DHA Bahawalpur was launched in July 2015 and since then it has made rapid progress. The project is encountering fast important developments unlike DHA Gujranwala and DHA Multan. In order to buy properties in DHA Bahawalpur, you can visit JagahOnline.com for access to authorized dealers for the properties.
DHA Bahawalpur is a project that has picked the interest of investors across Pakistan and abroad. People from all over the globe, are investing in this community for long-term investments. Everyone believes that in the future it will turn out to be a huge success and will generate profit ten times more.
Notable features:
Aims to provide top-notch facilities and a rich lifestyle.
Offers opportunities for long-term investments.
Allocates Jamaa Mosques in each sector.
Aims to provide high-quality educational institutions
Serve the area with vital facilities i.e. Health, Education & Entertainment.
It will cater to reconnect different communities
Super affordable infrastructures.
Environment-friendly developments.
Apart from this, a separate army quota has been designed to grant plots and Residential Properties in DHA to the officers in Bahawalpur. Previously, the soldiers belonging to Bahawalpur or any other district were allotted plots in Karachi, Islamabad and Lahore which made it difficult for them to adjust in particularly different regions as their home hence like other similar DHA projects, plots in DHA Bahawalpur are alotted to officers as well. For this purpose, there is a  separate quota designed for them.
Investment updates:
DHA Bahawalpur is the first project of this scale in Bahawalpur city, consequently, not many inhabitants are familiar with this scale of real estate investment in the city.  That being said, it is the reason as to why this change has attracted a large chunk of investors both nationally and internationally to invest in the project. The project also allows you to purchase Commercial Properties in Bahawalpur at affordable rates. This alone will serve you as a big investment in the future for when the business strives in DHA Bahawalpur, the profit will come twice the amount you have invested in its buying.
Other than that, the era of starting a new setup on your own is in the air for quite some time and it will eventually move towards Bahawalpur. So, if you are thinking to buy an office and start your new business then browse for Online Offices for Sale in Bahawalpur. Because firstly, it won't cost you much and secondly there is a rapidly growing market out there in Bahawalpur which will benefit you in your startup.
The only drawback is that maybe it will take 2-4 years or even more years to develop and start its functioning fully but time flies fast and then you'll have a backup plan for future ventures. So check out JagahOnline.com today before its too late.