When buildings or houses have to be torn down, it requires a specific technique to safely complete the process. Man-made structures or buildings have to be deconstructed in order to replace it with something else that will take its place. Generally, for commercial or industrial contractors, getting rid of an old business building or a corporate house is an extremely time-consuming task. Also, the required labour and machine for the task is more than in residential demolition.
The task of razing or deconstructing:
The task or razing or deconstructing any such site is known as demolition. It requires a specific engineered and scientific technique to carefully take apart the specific thing. The valuable resources must also be preserved in order to utilize it elsewhere. Industrial demolition is a very popular term especially in the construction industry. Demolition of a small house follows a simple process in comparison to the complex industrial involvement with big commercial building or factory demolition. The required paperwork must be done before the demolition process is initiated.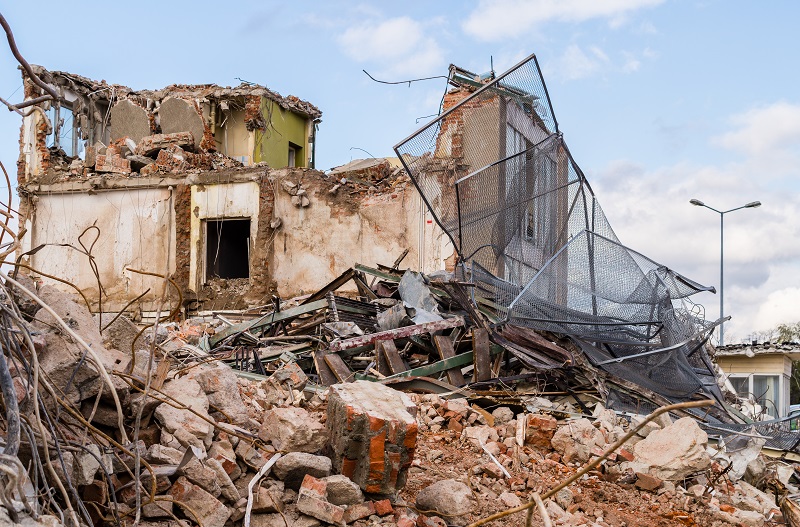 House Demolition Company
You need to choose the budget and compare one or two companies before you choose one:
Depending on the type and budget of the project, demolition can be done either mechanically or manually. When mechanical techniques are used, big equipment and hydraulics are involved. Bulldozers, excavators, cranes, large platforms are very common in a demolition site.
New methods and techniques are being invented every day with the help of technological advances. Demolition can be a very dangerous task and involves several health hazards for the labour and people who are working on the site.
There are certain tips that will help in staying safe at a demolition site:
Be aware of asbestos especially when the demolition is going for shopping mall, hotels and other sites.
Wearing personal protective equipment is extremely important
Having trained, qualified and experienced personnel which will help in preventing accidents
Monitoring Dust, noise and vibration
Making sure that the cite is clean and safe
Managing the traffic movement is also very important
Method statements and risk assessment is very essential
Staying aware of the proximity to the plant
Maintaining a communication model for effective work
Giving encouraging feedback to everyone involved
Managing waste disposal
Important Aspects Of Industrial Demolition
Whenever there is an industrial demolition, there has to be a proper work plan. Without having any kind of proper plan, it is very difficult to complete the entire process. The things that the plan must include are:
Inclusion of project details
Proper site organisation plan
Comprehensive site plan
Description of the structure that needs to be demolished
Summary of the site and structure surrounding
Creating an emergency plan
Essential services and proper contact for emergency response
The Consultation and communication system
Inspections and monitoring
Acquiring the necessary permits required for demolition
Acquiring the equipment and plant
The identification system of any kind of hazard
Securing hazardous materials
Disposal and salvaging
Registering waste stream management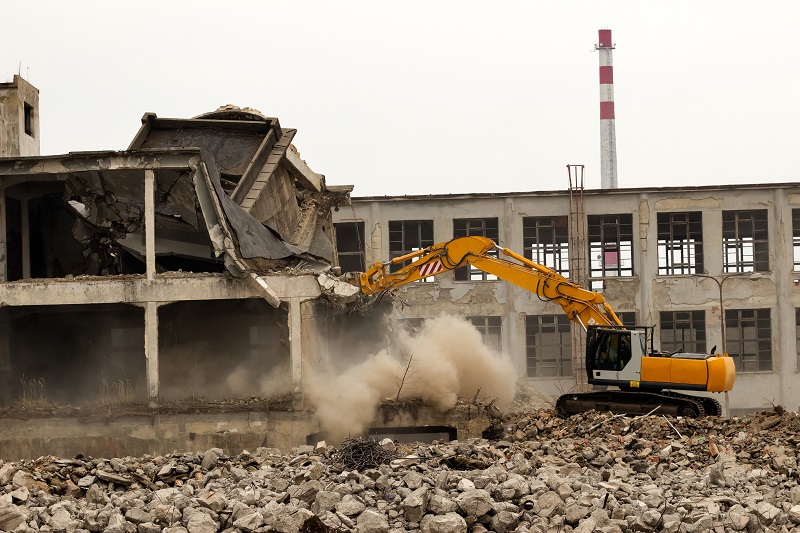 There can be two types of industrial demolition: the interior demolition and exterior demolition. Some of the tactics that are used for demolishing a site are implosion, High reach arm or selective demolition. Regardless of the type of demolition, it is very important to make sure that the company who has been assigned the job must be experienced in the business. Demolition is a real hard work and all types of safety precautions must be taken to carry on with the process in the best possible way. Also, while hiring companies one should see that the rubble is disposed in a most environment-friendly manner.