Looking for apartments in Hyderabad can be tedious. But if you know the things that you are looking for, the process becomes easy. Out of all the things, safety is among the top requirements while searching for a house. This is exactly why living in gated community apartments in Hyderabad can be really beneficial.
Apart from being safe, a gated community comes with a lot of benefits for citizens. Here are some of the benefits we have managed to collect that you should be aware of before you final in on the move.
Security
Being in a gated community means, your houses and apartments will be guarded 24/7. Only the people who have proper access to go inside can enter the community. You won't see people and vehicles taking a random stroll inside the community. The whole community including the apartment building might have security cameras, video door phones or biometrics present. The dangers of burglars are reduced significantly while you live in such a place. That's one less thing to worry about.
Ease of Access
Most of the gated communities tend to have the best access to other locations. Places like parks, shopping complexes, hospitals, and offices are pretty easy to access. These locations also allow easy access to transportation as well. This makes it easy for people living inside to travel to other places without worrying about how to get there.
Amenities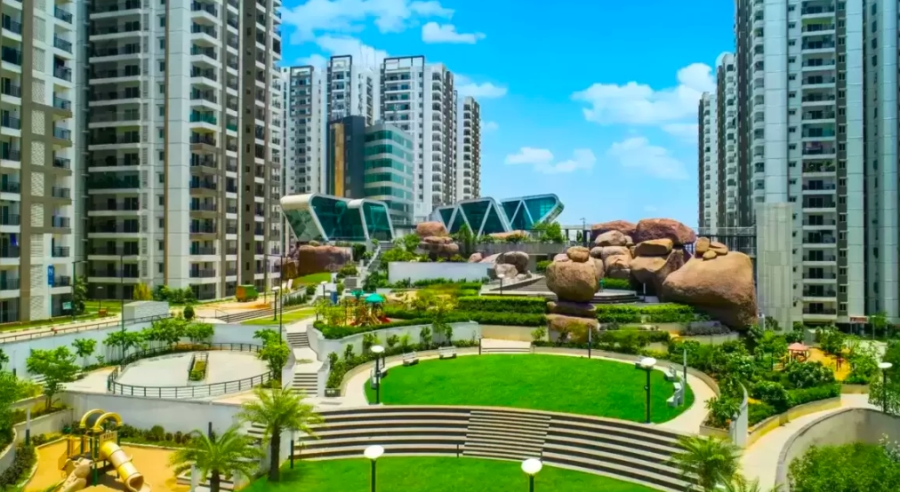 Every apartment and building inside most of the gated communities have state of the art amenities available to them. Generally, there are shopping complexes and parks available inside the communities, so citizens don't have to go outside to buy things or enjoy a walk. The apartments themselves have a lot of facilities such as security cameras, lifts, parking spots and playgrounds for kids, gyms and much more. These are some of the most important necessities of everyday life which makes it worth living in one of them.
Peace
Often times we look for living spaces where you can leave peacefully without worrying about what's going on outside. Being away from all the noises from the market outside of the vehicles running on the highway can calm you a lot. Opting for a gated community for a living can offer you these things. Most of these communities also have parks available as well, which can be beneficial for everyone, especially elders and kids who need regular physical activities.
Living in a noise-free environment where you can stroll through the parks filled with greenery inside and outside of the community can be good for your physical and mental health of the people living in these communities.
Socialize
Gated communities also offer great opportunities for people to socialize more than if you live in some other place. Senior citizens and kids can benefit the most from this. Since most of the time, the kids need other kids to play with. Since these communities offer you parks and playgrounds, kids can come together and play whenever they like. For senior citizens, a place like this can offer a sense of freedom. They can socialize with other elders living in the communities and do activities that wouldn't be available otherwise.
Conclusion
While searching for a place to live, you might feel there's no need for extended security offered by these gated communities in Gachibowli or Kukatpally but there are heaps of features that come aside from security. Choose a place like this if you are looking fora place where all of your family members can feel comfortable and safe.