"Demolishing is not always bad; sometimes it leads to the building of newer foundations." Technology has certainly come a long way! There were times when you had to manual break through rocks and any concrete, but the automated tools and machinery has made the task easier and convenient. When in a construction business, you hear the term "hydraulic hammers," or "demolishing tools," way too often. When knocking down of any concrete structure is required, you need a tool that can aptly accomplish the job without much hassle. And, that is what a hydraulic hammer helps you with.
No matter how tricky the task seems, the facility rendered by hydraulic hammer service makes it possible. If you are a crew working in the construction business, having a demolition tool is the best investments to make. With a plethora of options in the market, choosing the best tool may seem a risky business. That is why my friend, you need to go through the buying guide below.
1.Sizing That All The Tasks At Hand
First things first
there are no industry standards as to what size the hydraulic hammer should be. That is the reason why hydraulic manufacturers follow their own guidelines when manufacturing these giant breakers. There are three size types of hydraulic breakers, namely:
Small Hydraulic Breakers
These are used to break through concrete and can accomplish other light duty work.
Medium Hydraulic Breakers
Can be used to break through concrete and rocks too. The only catch here is that the size and the strength of the material in concern matters.
Large Hydraulic Breakers
Can be used in breaking through rocks and other heavy-duty construction work.
Then, there may be a case that a particular company's 4000 pounds hammer is the same as the other company's 6000 pounds hammer. It gets pretty tricky to compare the two sizes in such a case. This is where you need to pay heed to the piston diameter. This diameter can alone help measure the power of your hydraulic hammer.
Also, keep in mind to choose the correct size of your hydraulic hammer. In case, the hammer is too small; it is likely to get damaged by the weight of the hammer or the over-the-top hydraulic flow. On the other hand, a big hammer can weaken the striking pressure of the breaker. So, the key is to choose a perfect size hydraulic hammer for sale in Queensland that fits the carrier like it was a tailor-made product.
2.Type Of Tool That Works Well
When you expect a good life for your hydraulic hammer, choosing the right tool becomes all the more essential. You need to understand that not all tools are compatible with a particular model of the hammer, so the key is to choose a breaker that fits well with mostly all tool types.
Here are the widely used tools that go well with almost every task in the construction industry.
Blunt Tools
Apt for any oversized breaking, the blunt tool offers improved positioning and diffusion of the shockwave. This tool is supported by a flattened head that, in turn, aids in directing force in equal directions. It is your best option when a sharper tool does not work well for a particular task at hand.
Chisel Tools
The head of the tool seems similar to a pencil's head, or you could also compare it with a head of a screwdriver. When force is applied with the help of a chisel tool, it weakens the surface by cutting through it; section wise. Chisel tools further can be categorized into in-line and cross-cut types. Both the types are different on the grounds of their respective force of directional patterns.
3.Keep The Future Costs In Mind
Hydraulic hammers are not your everyday purchase! It is a one-time investment that lasts for years. Through the course of its usage, it is evident that the breaker would need repairs and resealing. There may be a case that a reasonably costing hammer may have costlier repairs later on.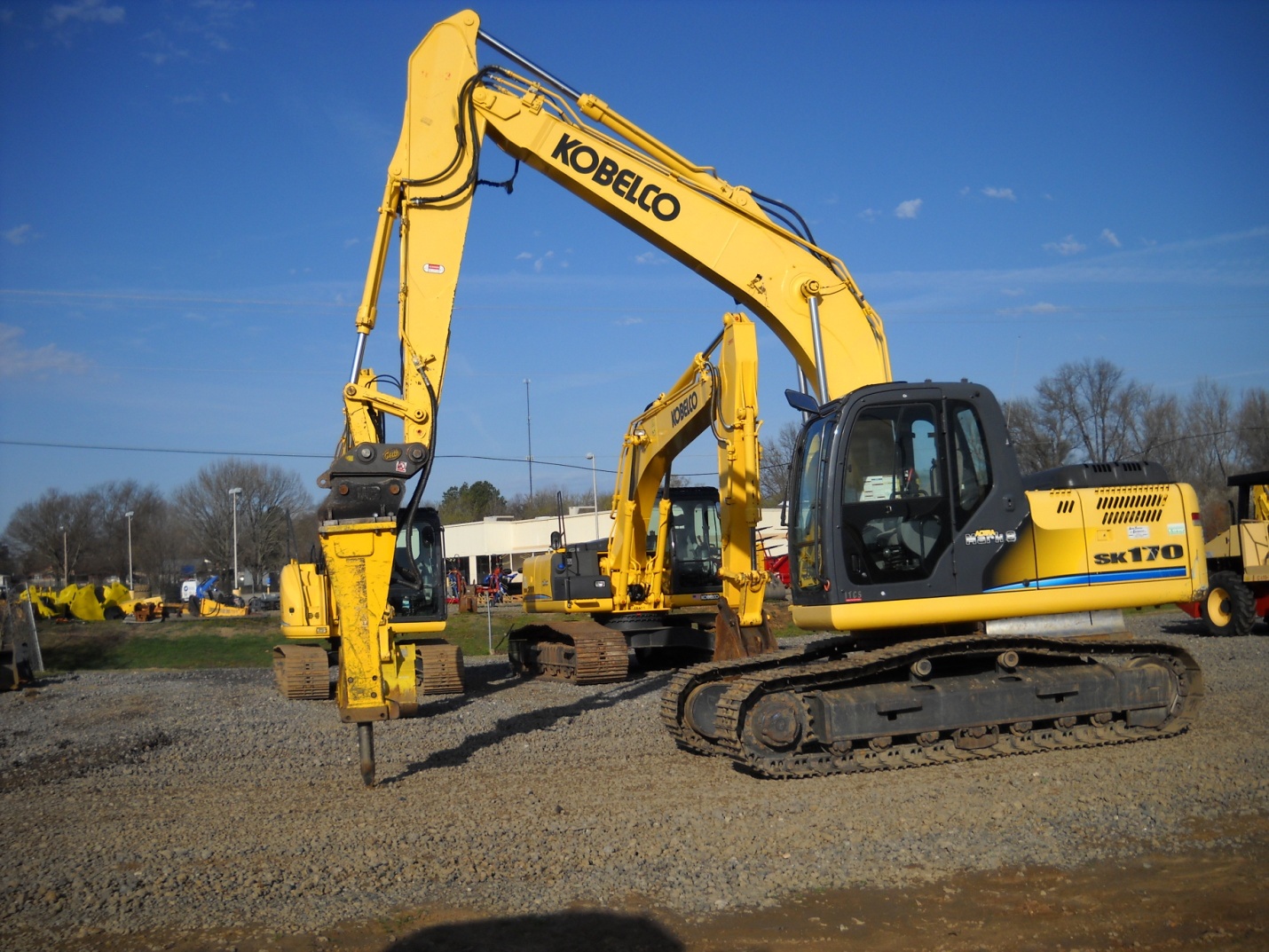 And, where resealing is sporadic, the need to know about the seal kit and hydraulic hammer service cost should not be given a miss. This is one step that can avert the high repair bills you incur in the future. When you meet the hammers' supplier, ask queries! It is a good thing on your part to be clear with the repair prerequisites so that you know as to what it would actually cost you in the long run. The idea is to choose a hammer that seems economically viable.
4.Inspect The Flow Requirements Beforehand
Another important factor that comes in handy when buying a hydraulic hammer is its flow intensity. The flow requirements should be such that it is compatible with the carrier. If the flow is not adequate, you'll be stuck with an unproductive and a slow-working hammer. On the other hand, if the flow is too high, the hammer in concern will overheat soon, resulting in damage of the seal kits.
So how do you choose the flow? Where some systems demand a high flow and some demand it low, choosing the perfectly working hammer sounds challenging. Many good quality hammers have been reported of being damaged in a few months owing to them not being flow tested. That is why; you need to flow test the carrier beforehand. You need to be sure that the carrier is in the safe zone before you attach the hammer to it.
Wrapping Up
In the end, the decision is yours; but make sure that it is worth it! Also, ensure that you are purchasing a warranty product as it helps in securing your investments for a particular period. The other thing to prefer could be consulting for references when you are looking forward to making a well thought-off decision regarding hydraulic hammer for sale in Queensland. If the demo feels right and you find it to be a perfect fit for your construction endeavors; go for it!
Author bio :
Richard Balston is a zealous blogger and passionate about writing articles on automobiles, construction, and technology. He's been writing articles and blogs since 3 years and has written for website https://www.baeg.com.au/.