Investing in a garage door is a must for every homeowner as it provides protection and shelter for your car, equipment and other valuables. It also provides added security for your home.
Recent police reports reveal that most break-ins are coming in through the garage. It's the common target of robbers and intruders. This is why it's a must to invest in a door that's made from quality materials and it should come from a reputable company.
And also, if you notice your door is making a lot more noise than it used to or is not functioning as smoothly as before, it is highly recommended to contact a professional right away. Always remember, a broken door is an unsafe door. Make maintenance and inspection a routine.
How to Find the Right Garage Door Replacement Service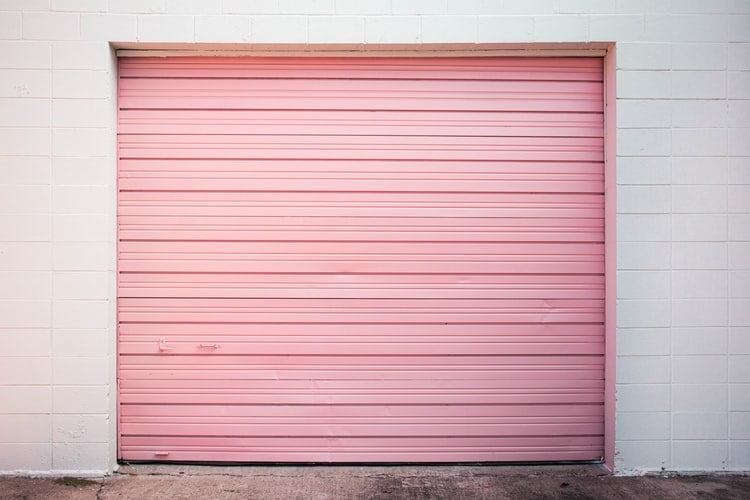 Whether you've confirmed that your door is broken or you're looking for an upgrade, it's best to find credible companies that provide the services you need without going over budget. Installing new doors can be dangerous and tricky if not professionally done. You can harm yourself and even your family.
Installing garage doors requires precision. The tension settings of your torsion spring require fine tuning. Your sensors need to be calibrated and you need to ensure the door is not misaligned or crooked.
Here are quick tips in making the right choice for your garage door repair and replacement needs:
Check up on their reputation regarding repair and installation

While it's easy to buy garage doors from manufacturers and resellers, finding a credible service to install it can be challenging. Do your research and check for customer reviews. If a previous customer is unsatisfied, you'll definitely read about it online as much as you would if these clients were happy.
Google, Yelp and social channels like Facebook provide tons of information about these businesses. These are amazing platforms for customer reviews and very easy to access.
On the downside, there are chances that some companies resort to sketchy methods in gaining these 5-star reviews. Keep an eye out for fake reviews. Real reviews will always be descriptive about their experience as compared to "favor reviews".
Check for local service range

Being able to work with a local service expert will let you in on how the garage door repair company operates and experience a bit of their customer service. This can be a good indicator of how they will handle your installation project.
Choose a company that offers emergency and 24/7 service

Emergency happens at unexpected times. What if all of a sudden your doors wouldn't open and it's after business hours? It may sound far fetched but it's not unlikely to happen. Garage door springs break or garage door chains break at the worst possible times.
While a 24 hour service may not always be needed but it's a lifesaver when the time comes that you need it.
Most homeowners don't really pay much attention to their garage doors until it becomes a problem. Keep in mind that like other mechanisms you have at home, these units are prone to wear and tear. It can break down over time with regular use.
Check insurance and guarantee

Licensed companies should have some form of liability insurance coverage and warranty for garage door parts and components. You should be presented with a warranty against manufacturer defects. Also, good companies stand by their work's quality. You should be given guarantee for the service labor.
Free garage door installation and replacement quote

Reputable garage door companies should be able to provide you with a clear estimate of the job costing. If they're not able to give you this, it's probably not a good idea to work with them.
Ask for three different quotes so you can easily see the range of options offered. This gives you a clear vision and helps you understand exactly what you are being charged for.
Tips in Choosing the Right Garage Door
Most garage doors have an average lifespan of 10 to 12 years. It may even last for 30 years or more if you take care of it accordingly. It just makes sense to avoid cheap doors and take your time in making the best choice possible.
Here are some tips on choosing the right door for your garage:
Wood doors? Think twice – Wooden garage doors are great and look quite expensive but can be a pain in terms of maintenance. These doors require time and money in maintenance or else it would easily lose its beauty. Natural finishes last a few years before recoating. If you don't have the time or budget to keep up with its maintenance, you can choose a different material and ask your provider for a finish that resembles wood. Not only does this cost less than actual wood, it's also less hassle in terms of maintenance.
Look into manufacturer's websites to choose a door design – Why guess how a particular door color and style will look on your house if you can check it online? Most manufacturer websites allow buyers to upload an image of their home, drag and drop garage door styles, and find the one that looks best on your property. Print out the specs for an accurate price quote.
Choose windows wisely – A garage door looks its best with the right windows. Aside from adding style, windows can supply much needed light to the garage interior. As for heated garages, you should invest in insulated windows. If your garage's opening has angled corners instead of square corners, avoid installing glass that goes behind them. It will look awkward.
Need a quiet door? Look for these – Choose doors with polyurethane insulation and nylon rollers if you want to to reduce the racket caused by the door going up and down. The insulation dampens the vibrations that can be amplified by steel doors that are not insulated.
These are just some of the ways to help you get the most out of your garage door purchases. Follow these tips and make the right investment all the time.
Author: Mik Vil writes for Garage Door Repair and Replacement Calgary – a company the provides services in Calgary and nearby areas.