With the countless offers and number of rubber stamps products available, which can be found both in store and online, it is hard to get the most worthwhile buying options. Running a firm involves too many small but nonetheless time-consuming and necessary details, like writing memos and signing checks. It affects the disposition of the most easygoing people.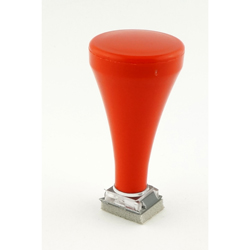 Rubber stamps can cut some of the tedium and irritation out of all that dating, initialing and marking. Stamps can maintain their own care these days and some are designed to protect the identity. If you have decided to delve in the world of rubber stamps and you are not sure on where to begin?
Have no fear! Get to know the best rubber stamps inside out and get the best guide to give you a helping hand before you make your first purchase.
What is the difference between Un-mounted and Mounted rubber Stamps?
The difference in the two styles of stamps actually only relates to whether the stamp has the handle attached to its stamp pad or not. In case of Unmounted rubber stamp will require you to attach a handle before using it. The disadvantage with this type of stamp is that it makes the process lengthier. Whereas, mounted rubber stamp pads are already trimmed to the appropriate sizes. This ensures minimum stray ink marks and a crisp finish.
What is the difference between wood and acrylic stamps?
It is necessary to be aware of the difference between acrylic and wooden rubber stamps. If you wish to print a very precise image, choose an acrylic stamp. In this case, the stamp is mounted on Acrylic and you can see exactly where and what you are printing. Rest of the stamps are mounted on wood, this means that you will not be able to see where you are printing.
Do I need to buy the ink separately?
Carefully go through the specifications, it is always described whether the stamp accompanies ink-pad or not. If it is described as pre-inked then no need to buy a separate ink-pad, in case you are buying traditional rubber stamp, then most likely you have to buy an ink pad with your stamp.
What type of ink should be used with a rubber stamp?
What type of ink should be purchased actually depends on the type of rubber stamp you have. In case of the self-inking stamp, you only need a replacement pad else you can choose from a variety of brands, different colours as per your business need.
Add Print Rubber Stamps uses industry-leading materials and technology to deliver the world class customized rubber stamps for its customers. The 27 years of experience and trained professionals create exact stamps as per the requirement of the customer.