Making bread is not the only thing to do with your loaf pans. These rectangular pans are adaptable with different cooking methods, desserts, freezing etc. You can make use of these loaf pans in many creative ways.
These loaf pans are made of different materials. A traditional loaf pans is made of metal as it retains the heat, which is essentially required for bread. These loaf pans come in different sizes, and the most popular size is 9"x5". This is for larger recipes scaling to a couple of servings. Getting a loaf pans for making bread is a sure thing, but a loaf pan need not be confined just to make bread.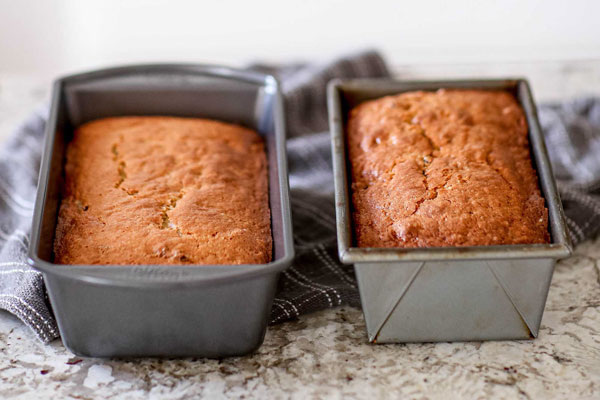 Let's take at 5 ways to use a Loaf Pans that has nothing to do with bread:
Making a meatloaf- Meatloaf is another comfort food that these pans can be used for. Bread is not the only food that can be in loaves. Meatloaf can also be made with these pans, and the shape is ideal for making one. Try out mini or smaller meatloaves in separate mini pans. Make meatloaf in a loaf pan.
Meat marinade- Place your food in a loaf pans along with the marinade. This can be meat, steak, tofu slice, chicken breast or veggie skewer. Keep this food into the loaf pan and pour the marinade from above. Use a plastic wrap to cover the food. Slip this loaf pans to keep it sitting for some time into your fridge. Make use of tongs to avoid the skewers or meat bits sitting out of the marinade. This will dip the food into the marinade properly without anything being left. Marinade in a loaf pans
Make Italian food-Rectangular pans are ideal for baked ziti or lasagne. It is great for serving some people. A loaf pans is just the right alternative instead of a square baking dish. Think like an Italian and make unique recipes in a loaf pans.
Rethink pie- A pie need not be round always. Think of savouring pies like a chicken or shepherd's pot pie. Bake them in a loaf pans and relish a one-dish meal. For a quick-serve, consider making use of smaller loaf pans to savour your pies. Make unique pies using loaf pans.
Dessert-Whip up bars, cake or brownies in a loaf pan. You can make use of a loaf pan to create small batches of jellies, desserts or truffles. You can even freeze your desserts such as no-churn icecreams or semifreddo or granita. Pour the whipped ice cream in a loaf pans and freeze it to make it a solid. Make unique desserts in a loaf pan.
Conclusion
A loaf ban is meant not just for bread. Think outside the box and make use of your loaf pan in so many more ways. To start, some ways have been put forth to you in this article. Get started with your loaf pan by not making bread alone. Make the most of your loaf pans in unique ways.