In the past, women's watches have taken a relative backseat since luxury watches mainly were only made for men. Well, not anymore. The best watch brands for women have introduced timeless designs that captivate your attention and leave you wanting more. If you are on the lookout for stylish and trendy timepieces, we have the best collection for you here. We have listed everything there is in the world of timekeeping. 
You will find something for every occasion- timeless classics, budget-friendly options, luxury options as well as great gifting choices. Here are the top watch brands for women for you to choose from.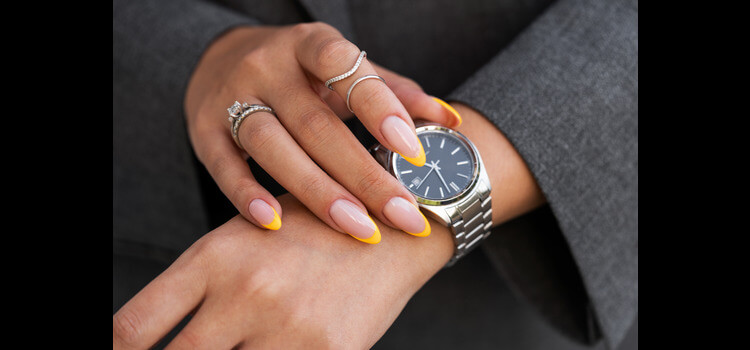 List of Branded Watches for Ladies
1. Vincero Ava Watches
If you are looking for everyday watches that you can wear to any occasion, Vincero Ava is here to the rescue. It is the perfect everyday timepiece for someone who exudes class and style. It is neither too over-the-top, nor too plain- just the right amount of trendy and classic. It accentuates you just as well at an evening date as it does at a team meeting. If you are hunting for cheap branded watches for ladies, Vincero Ava has several pieces for you to choose from. 
The anti-allergic steel along with the classic black and rose gold design is perfect for daily use. The modernistic rectangular face has an edgy feel to it, which further highlights how understated and classy this watch is. What's more, this watch is more than affordable and comes in a variety of colors to choose from. Whenever in doubt, go for Vincero Ava, one of the best watch brands for women. 
2. Vincero Eros Mesh Petite
If you are on the lookout for a watch to wear only for professional events, the Vincero Eros Mesh petite is our go-to choice for affordable watch brands for ladies. With a beautifully sleek design and shiny finish, it highlights your look just enough to give an extremely professional vibe. This is the perfect watch for conducting business, but it also has a personality of its own. It offers a calm and cool countenance, which can be a big asset when you are negotiating business deals. 
With muted colors, this modest pick is great for everyday wear to the office and for special professional occasions. There are numerous watch brands for women that offer similar styles. 
3. Chanel Stainless Steel Lambskin
Let's pump it up a notch. Now that you are equipped with the right everyday daily wear watches, here is a stunning designer watch for you to rock. Nothing sparks elegance as much as Chanel does, and this is exactly what this timepiece will do for you. It raises your overall look to an immediate superstar appeal with a soft and feminine edge. Chanel is one of the best watch brands for women. 
This watch is like no other- with its golden finish and intricately crafted design. Moreover, you do not have to worry about wearing jewelry if you wear this since it brings out the practicality of a watch along with the exuberance of a bracelet. The best way to get people's attention when you are attending high-end events- go for this Chanel piece. After all, how can we talk about watch brands for women and not mention Chanel?
4. Nordgreen Native
Leather straps have a different aura to them. They are perfect for all kinds of events and provide a muted sense of style that goes with almost every kind of outfit. This amazing piece from Nordgreen Native is the perfect accompaniment for all occasions, big and small, formal and informal. It is one of the most luxurious items to purchase, for making a style statement.
When we talk about watch brands for women, we cannot simply overlook classic watch styles, hence, the leather. The finest Italian leather blended with a gold finish on the disk truly gives off an air of class and elegance that elevates your look. Moreover, you can also get vegan leather options as well as swap out your straps for different ones. Customization and style? That's a combination like none other. 
5. Hermes Heure H Series
If we talk about the top 10 women's watch brands, we have to talk about Hermes. This one has been in fashion since its introduction in the 1990s. Can you imagine how much style and class it must require for a watch to be in vogue for so long? The style impact of this piece is not something to take for granted. Horology lovers all over the world glee over this classic piece. 
Final Thoughts
While there are numerous watch brands for women, the right pieces can elevate a look from simple to dashing without many accessories. Choose your pick from these and let us know which one you liked best!
FAQ
1. Are smartwatches suitable for women as fashion accessories?
Ans 1. Smartwatches are absolutely suitable for women as fashion accessories. With a wide variety of designs, sizes, and customizable straps, they cater to diverse tastes and styles. Many brands offer feminine designs, elegant watch faces, and smart features, combining fashion and functionality. Keep in mind, smartwatches are often bulkier than traditional watches, so choose a model that complements your personal style and comfort.
2. What features should I look for in a women's watch?
Ans 2. When choosing a women's watch, consider the following features: design, size, and comfort that match your style and preferences; durability, water resistance, and quality materials for long-lasting wear; a reliable movement (quartz or mechanical) for accurate timekeeping; user-friendly functions like date display, chronograph, or dual time zones; and a reputable brand that aligns with your budget and ensures after-sales support, if needed.
3. How to decide between a quartz and a mechanical watch for women?
Ans 3. Deciding between a quartz and mechanical watch for women depends on personal preferences and priorities. Quartz watches offer better accuracy, low maintenance, and are usually more affordable, making them ideal for everyday wear. Mechanical watches, either manual or automatic, are appreciated for their intricate craftsmanship, traditional appeal, and often have a higher price tag. Consider factors like budget, required maintenance, accuracy, and the sentimental value of owning a mechanical timepiece before making your choice.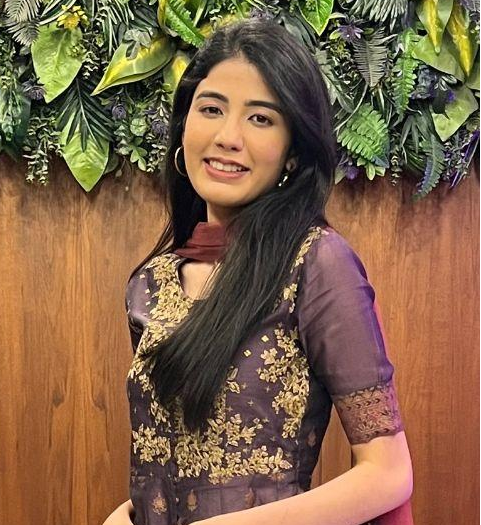 Author Bio:
Mokshada Tandon is an accomplished Content Writer at The Voice Of Woman. Her agenda through writing and creating content is to spread awareness and discuss issues that are relevant in a woman's life. Every concern, passion, dilemma, and perspective that a woman might have been beautifully written about by her. Her experience and outlook on women are capable of spreading knowledge and bringing about a change in society.