Today, many businesses are accepting Bitcoins as a mode of payment for products and services. Bitcoin, which was once considered mysterious and cryptocurrency of the dark web, has slowly and steadily made inroads into the mainstream business world and made people realize that they can make money buying and selling cryptos. As a result, this has created a need for Bitcoin exchanges. So, if you are looking to get into investing in Bitcoin, why not opt for a Bitcoin exchange, where you can provide your customers with a platform to trade Bitcoin and other cryptocurrencies.
However, building a Bitcoin exchange from scratch can be time-consuming, expensive and tedious unless you know the ins and outs of Bitcoins and distributed ledger technology. Thankfully, you don't have to bother with these things as you can always opt for white label crypto exchange software. Here, you will get a readymade application that you can deploy in quick-time without worrying about the coding and technology of the software. However, if you lack experience in cryptocurrency exchange, you will not know the features such a white-label product should have. Many times a software that appears to be great at the first sight may not really be up to your expectations, especially since white-label products do not come with tech support and customization. So, how do you decide which white-label cryptocurrency exchange software is the right one for you?
Well, there are a few features that you should always look for when you decide to invest in a white label crypto exchange software.
Architecture of the Software
Architecture is the most important feature of a cryptocurrency exchange software. Everything, including the speed of the exchange, user experience and security of the application, is dependent on the architecture. It is essential that you understand the systems and processes of the application so that you are aware of how it is structured.
Take a close look at the user interface, wallet module, admin panel and trading engine that the software uses. These are essential features of a crypto exchange, without which the application cannot function optimally.
Module-based Application
An exchange should have multiple modules and each module should be independent of the other. It basically means that each module should have the capacity to send requests without getting access to the functions of other modules.
Every module should be hosted on a separate server and each server should, in turn, have its own IP address. This maximizes security and minimizes the chances of getting hacked. Even if a hacker users brute force to gain access to one module, they will be paralyzed as it will be extremely challenging for the hacker to gain access to other modules.
Liquidity Generation
Any cryptocurrency exchange requires liquidity or else, it will be impossible to fulfill orders of investors and as a result, they will be skeptical about using the exchange.
You have the option of linking your cryptocurrency exchange to a bigger, more established exchange to route orders through that exchange or you can opt for bots in your application. Bots have the responsibility to buy and sell cryptocurrencies and as a result, these trades generate order history and keep the currencies circulating within the exchange.
Regulatory Compliance
The location of the cryptocurrency exchange determines the regulations you need to follow. That is not all; even the location of the users comes into the picture and more often than not, it makes it tough to handle regulatory compliance. However, you would still need to ensure you are on the right side of the law.
To enable your cryptocurrency exchange to operate as a legal entity, you will have to comply with anti-money laundering law and customer verification. This is a must for digital exchanges and cryptocurrency exchanges are no exception. Ensure that the white label crypto exchange software that you invest in has these compliance features built into it.
User Interface and Features for Users
When a person uses your exchange, they should be greeted with a simple and aesthetically pleasing interface. A majority of white-label applications have an existing user interface, but you can customize it based on your requirements.
Besides the interface, even features are essential that allow users to take trading decisions. The application should provide real-time trading information and this can be done with the help of an external API. In addition, the white-label product should offer the following:
Ability to deposit fiat currency to the account using online banking
Ability to buy and sell popular fiat currency trading pairs
Easy withdrawal of fiat currency
Ability to let users transfer their cryptocurrencies to a wallet
View trading history
Deposit cryptocurrency from an external wallet to the user account
Multiple Cryptocurrency
While your exchange may focus primarily on Bitcoins, it is prudent to offer users trading for multiple cryptocurrencies. It will help to maximize member registration. However, not all white-label products support multiple currencies.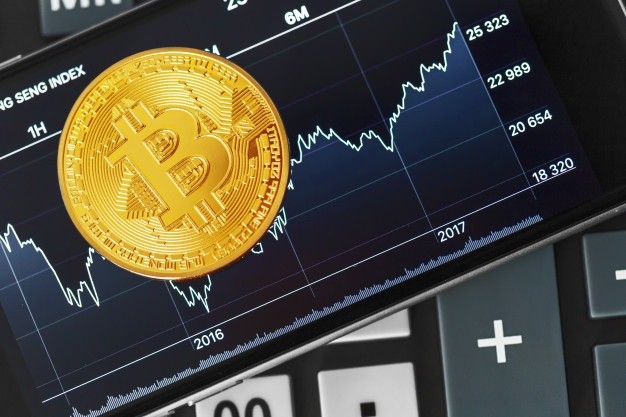 If you are keen to offer users more trading options besides Bitcoins, check whether the application has a universal wallet that allows users to buy and sell different cryptocurrencies without worries. In case your chosen software does not support multiple currencies, get the developer to integrate other cryptocurrencies.
There are several other features that you need to look at, such as admin features to manage the exchange effectively, tracking the volume of trades and profit you have made, customer support and ability to communicate with your users via a messaging system and/or email.
Making a Decision on the Bitcoin Exchange Software
Just ensure that the developer of the white label crypto exchange application offers a demo application so that you can test it to ensure you are comfortable using it. Not just the user interface but also the backend should be intuitive so that you know what you are doing without having a steep learning curve.
Ensure that the application is easy to set up and deploy, and it is customized to suit your business model and trading strategies. Once you are thoroughly satisfied and feel that the features are just what you need in your crypto exchange, you should go ahead and sign on the dotted lines.
What do you think – is it advisable to launch a white label cryptocurrency exchange or should you build one from scratch using open-source software and handle the technicalities yourself?