Creating an estore becomes a task so easy when the ecommerce enthusiast has chosen the right platform to create one. A website store builder should be capable enough to cater to almost every essential requirement of the store owner majorly for free or at minimalistic cost.
They should have the potential to fetch high returns on investments in no time and should be agile enough to let the store owner cast the store as to what they want. In the rush to get your own estore software you may miss out to use the ideal website store builder and may end up choosing the one which may not fulfill all of your custom requirements or even the basic requirement or may charge a lot when you start retrieving the footfall.
A platform like CS Cart and Sharetribe has to share everything in their premium version or as a third party plugin. This would call for the annual upgradation and renewal charge. In fact, sharetribe lets you create a PWA compliant estore software only when you go for a 'Flex' version of it. Whereas, CS Cart charges heavily even to ask the simplest of simple queries from the customer support. The platform like BigCommerce tend to increase their hosting charges as the traffic on your websites tends to increase. BigCommcerce puts the limit over the number of the product you could upload when the audience starts arriving on your eStore software irrespective of the fact whether they make a purchase or not.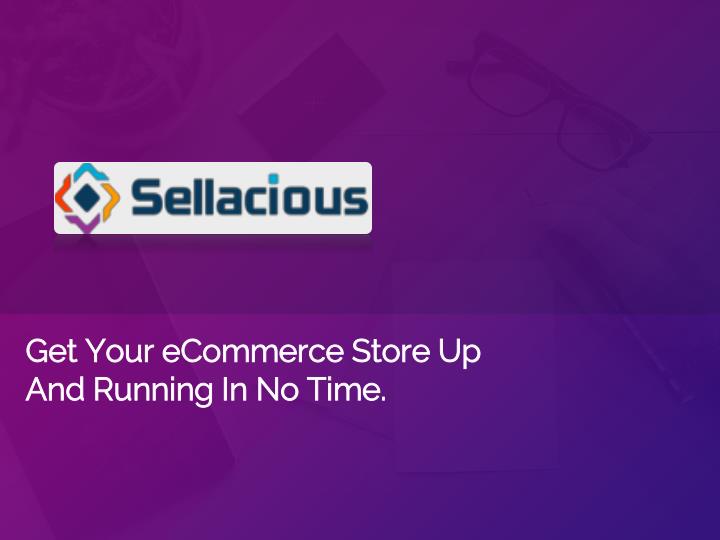 Gone are the days when only the people with technical or let us say knowledge of programming were only capable and have a strong grasp to create a website, but today there is a myriad of software are available to help not only their programming pros but also the commoners like web novices to build a clean, attractive, highly optimized and responsive functional website. When you have so many options to select from then it becomes hard to decide and practice that one ideal software before even buying it to check the feasibility of the features and compatibility with your system configurations. To save time and other resources like manual efforts and cost capital, which is the best alternative?
Build your online store with Sellacious. Sellacious make online selling an easy play for you. Just find and list the products and variants to sell and then start gaining profits. Sellacious is that ideal platform that would not only fit your budget but will also fulfill all of the eCommerce aspirations you posses. Be it provision to shipment, product comparison, and configuration about listing, rating, and reviews about packaging, seller, products, bestseller badges, to tax and discount/coupon rule creation, to inventory and order status management, to creating a multivendor store and giving the registered vendors the access to create roles and define their permission levels, giving the vendors advance selling permission to enable them create their own rules, create a fully potential and high return on investment b2b or b2c, or c2c shopping cart software, Sellacious lets you create whole of it.
In fact, multiple stores can be handled through a single point of sale. Sellacious helps you get a pixel-perfect store. Sellacious provides more than nine easy to edit frontend template which is highly optimized to fit any screen size, are designed to keep in mind the best UX practices. Visually design your online store without even writing a single line of code. The templates could be easily edited with the easy to use drag and drop enabled template editor.
With Sellacious, you get assured that the right amount of stock is maintained with robust inventory Management and you get the time to replenish it. You could also keep the track of where the order shipped has reached with the responsive and detailed order management system. Rating and reviews section is important for admin and vendors to check whether the customer is liking their services and products been offered or not. The action could be taken whether positive or adversary by admin looking on the vendor performance and product demand.
With Sellacious, you could automate your ideas about third-party apps, discounts, email triggering, payment retrieval and payouts, tax rules application and much more. With the round-the-clock customer support with assuring complete assistance whether it is technical or business requirements or hurdle, the core team caters them all. Choose Wisely, Choose Sellacious