Technology has bought numerous tools to make life easier. Among such tools, good scheduling software plays a vital role in business.
A business running on schedules daily need a comprehensive system to manage and keep a clear track of their customers. 
Traditional methods like a typical diary entry about the appointment, and keeping track via phone calls is an old-fashioned time-consuming way.
So as a business owner, how do you manage the customers when the influx of customers gets higher? 
Well, we have a solution. 
Online appointment booking software helps in automating and comprehensively organize the appointments. 
Appointment Scheduling Software avoids double booking, keeps on reminding a customer about the upcoming appointment, and any absence of a customer gets automatically listed.
Smart scheduling software avoids any clash with other appointments and keeps every kind of schedule centralized. It becomes very streamlined when a customer can book a meeting at its convenience, anytime and anywhere. 
Well, having said the above benefits, how do you know which appointment software solution is going be the right fit for your business needs? 
We are going to explain and rationalize the need for the scheduling software exclusively to your business needs in a few steps. Let us get started.
Essential Steps to Keep in Mind to Manage Customer appointment 
Initial Inquiry After Appointment Booking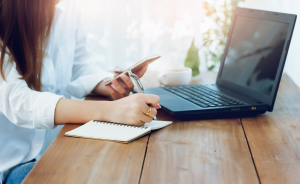 When a customer sends a request for the appointment, send a bespoke mail or a message with a message inquiring about the appointment. Ask the customer to confirm the appointment by following the link or any other viable method you are okay with.
Client Confirmation
When a booking is done through scheduling software, an automated confirmation is forwarded as an acknowledgment message.
However, along with an automated system generated an email or a text message, giving a personalized phone call or a friendly personal email is a good way to nurture a healthy bond amongst both parties. 
This is the art that only a handful of businesses can understand and implement. At this juncture, real business happens. 
Determine the Nature of Clientele You Seek to Cater
If you can anticipate upfront the type of clients that are going to come into your brick and mortar store to do business with you, your success is 50% guaranteed. 
Simultaneously, you can figure out what type of preparation you require to pitch your sales ideas, or how you are going to socialize with the client. These factors are vital and help in meeting your goals. Also, be ready to mitigate any potential risks that may derail your agenda down the track.
Moreover, scheduling and appointments should not always be time-bound as flexibility is the key.
Evict No-Show Customers 
There is no point in wasting time on customers who do not show up after making an online booking. 
However, a follow-up email is necessary as every customer is precious. But if there is still no action and presence, then move ahead with your daily regime. 
Time is valuable for you as a business owner, and time is money, as we all know!
In some cases, if a customer wants to reschedule the appointment for next week or so, welcome that request.
Similarly, you can also ask your customers if they can move their appointment next week. As we said before, flexibility is the key and exudes productivity in your business ethics. 
Post Appointment Strategy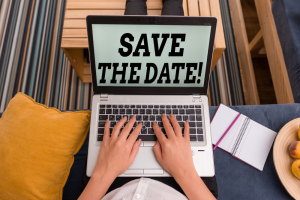 This is where a customer experience a captivating experience. When the meeting concludes after they have availed any spa, coaching service, always follow up with the client with a thank you note and a brief description of the services.
Complete the process by running an extra mile with the following tips:
A personal email with the type of service availed and a gratitude note

A photo to make the appointment memorable. This makes sure that a customer is going to come back for such a remarkable experience.
Summing Up
A holistic appointment scheduling software truncates the overall wait time. It helps in bringing transparency in the subsequent appointments. Moreover, a prudent approach in customer management gives you an extra edge over your rivals.
Anticipating with steps like initial inquiry, nature of clients, re-engineering your customer interaction strategy helps in reducing workload in your businesses. Many Softwares are today is loaded with API, which helps in effective communication.
What are your processes for managing your clientele? We're excited to hear about your tool and ideas. So, please comment below with your thoughts.