There's no such thing as a pre-trained employees.
While it is true that no company would employ an uneducated and under-qualified workers, that still doesn't mean that the best candidate for the job is apriori ready to be the best employee in a certain workplace environment. However good, he or she was not trained to work there.
Employee training is crucial for the success of any business.
Not only does it ensure that new hires are ready to take on their new roles and responsibilities, but it also helps them adjust to the new surroundings, rules, and approaches to work.
Besides, continual training, which encourages learning and development throughout the employee's stay within one company, increases productivity and contributes to the overall business growth while keeping employees happy and reducing their turnover rate at the same time.
One way of making training initiatives more successful is with online quizzes.
Why Do You Need to Add Online Quizzes to Your Training Programs?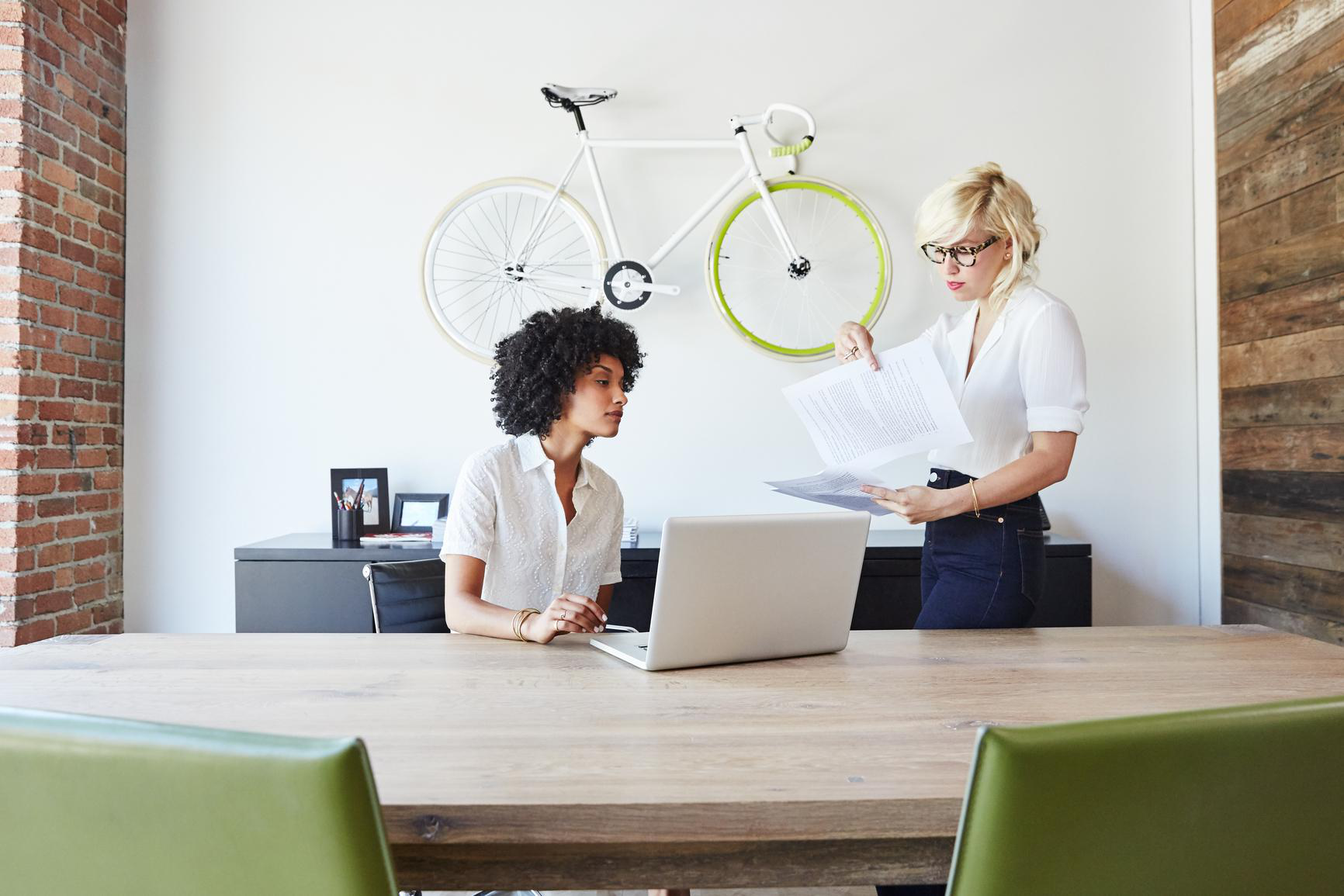 A quiz is a very effective assessment tool.
As such, it can be used at various stages of employee training:
At the beginning,
In between modules, and
At the end of each course.
Online quizzes are an easy way to assess new hires' knowledge during the onboarding stage. The information you get from results can help you determine the best way to help your new employees reach their full potential, as well as how to personalize their training programs.
As a post-training assessment, whether it comes in between two modules or at the end of a training course, a quiz can help you increase knowledge retention rates. The sooner your employees get the chance to employ this knowledge and skills, the more they will remember.
Besides, learning through quizzes is a lot of fun.
As both a teaching and assessment technique, it helps break the monotony of learning materials and boost the engagement. It refreshes the memory, resets the brain, and allows new information to settle down before the next lecture. Plus, everyone loves taking fun quizzes!
How to Improve Your Employee Training Program with Online Quizzes?
Whenever you decide to use online quizzes in your training program, it's never a bad idea to stop and think about the many different ways they can enrich the learning experience. The following ten tips are the best quiz-based training practices you can start employing right now:
Make Your Quiz Feel Like a Game 
Use employee training software systems with online quiz makers that include gamification features. They allow you to create an online quiz that motivates learning by encouraging a healthy competition between your employees. Have a points-based leaderboard system or rewards.
Pro tip: Print out certificates for all employees who do exceptionally well. 
Prepare Relevant Outcomes 
Using a multiple-choice form allows you to predict outcomes for every answer.
For instance, the correct answer could trigger a pop-up window with a piece of trivia or interesting fact related to the topic at hand. On the other hand, the wrong answer could provide a link to a video explaining the given concept at length, thus helping learners understand it right. 
Add Diversity to Your Quizzes 
Don't stick to multiple answers only. Although it is the most popular, this isn't the only quiz form you can use. Experiment with sequence questions, fill in the blanks, hotspot, and match the answer type of questions to add some diversity and prevent learner fatigue in your trainees.
If all your quizzes are the same, that pretty much beats their purpose.  
Allow Personalized Answers 
The problem with essay answers is that they require a lot of time to read, analyze, and asses. Grading this kind or answers can be problematic for another reason as well, as they are open to subjective reading. But that's not a good enough reason to avoid essay answers altogether.
In fact, they are extremely helpful in determining your trainees' strongest points. 
Engage and Challenge Learners 
Don't keep your quiz questions too easy.
In order to create an online quiz that truly improves the quality of your employee training program, you need to think of questions, problems, and scenarios that your trainees will most certainly come across in their everyday work practice. Feel free to challenge their problem-solving.
Consider Group Challenges 
Hopefully, collaboration already plays a key role in your organization. Your quiz-based employee training programs should reflect that. Assign certain quizzes to groups of people, so that they can hone their people skills and teamwork abilities while applying their knowledge.
Some people need to practice collaboration too.
Use Micro-Learning Guidelines 
If you're looking to improve your employee training program, take this opportunity to make it more modern and suitable for today's type of worker. Micro-learning is currently one of the leading trends in corporate training, designed for all of us with shorter attention spans.
Micro-learning requires all educational content to be quick and easily consumable. 
Include Multimedia Content 
For this same reason, it's already a common eLearning practice to include multimedia content to learning courses. In addition to text, a successful combination of video, images, and audio can make your online quizzes more visually appealing, engaging, and interactive.
This is all a breeze when you're equipped with a good quiz maker. 
Provide Real-Time Feedback 
Your trainees would greatly benefit from receiving corrective feedback in real-time.
This eliminates the risk of them learning something wrong and retaining false information for a longer period of time. Real-time feedback makes the learning experience more interactive and effective, but also faster, which is an important factor in adult training. 
Randomize Your Questions 
Even though your employees are adults, you shouldn't be surprised if you catch them cheating. Cutting corners is simply in some people's nature, no matter their age or educational background. But there's still something you can do about it – randomize your quiz questions.
Only cutting-edge quiz makers offer this option, though.
Conclusion
By following these simple hacks, you can make your employee training drastically more creative, fun, and interactive. The more engaging these programs are, the more effective your organization will be. With online quizzes, you'll be able to notice the difference in no time.
Author Bio: Angela White is an ed-tech enthusiast with a passion for writing for the consumer market in the areas of product research and marketing using quizzes and surveys. Having a knack for writing and an editorial mindset, She is an expert researcher at a brand that's known for creating delightfully smart tools such as ProProfs Quiz Maker.