By April 6, Kern County, Bakersfield, CA had 234 confirmed cases and 2 deaths from coronavirus according to Weather.com. It is no secret that everyone is facing unnerving times in a bid to stay safe in their homes. The pandemic is bringing various economic and social impacts in societies. Everyone is advised to follow strict social distancing including staying at home 24/7. You have to spend this time wisely by exploring measures to ensure that your home is safe and secure.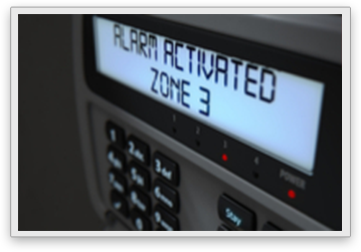 Image credit: mssecurityservices.com
Here's a catch
The lockdown is necessary for our safety. However, some criminals might use this moment to strike homes and businesses. So, you have to take appropriate measures to ensure that your household and property is safe from potential attack. Below are some ideas you can consider to have peace of mind about the safety of your home during the coronavirus lockdown.
Check your security system
Now that you are spending more time at home, it is the right moment to check your security system. Regardless of whether you have a burglar alarm, CCTV, or other forms of security device, check it to ensure it is working efficiently. For an outdated or inefficient system, ensure to contact a professional security company for a system upgrade.
Criminals are always looking for ways to beat home security installations. So, there make an effort to stay up to date with the latest home security trends to find a way to beat them. Therefore, homeowners have to make an effort to stay ahead of the criminals by contacting Bakersfield home security companies for modern security systems. This allows for effective deterrent from intruders. The security company will send a technician for a security audit of your home to determine your needs and recommend an appropriate system.
Keep your property locked
The coronavirus lockdown is not just about staying home. You have to also keep your home out of bounds for anyone. So, you have to keep all the windows, doors, and gates closed. It limits the accessibility of your home to people who might potentially have the virus. Additionally, this keeps away any burglars who might attempt to take advantage of the situation.
About 80 percent of burglars look for any loophole to break into homes. This might be a window, door, or gate that you forgot to close. Ensure to check that all access points are closed tight including:
Windows
Patio doors
Garages
Shed doors
External doors
Keep all keys safely
It is okay to leave a spare key with a trusted friend, neighbor, or family member. However, you have to be sure that your key won't be accessed easily by other people. This is very important to ensure that you are aware of people who can access your home. In this trying moment, everyone has stocked enough basic supplies to sustain them and their families. We are only praying that the situation is put under control.
In case the lockdown takes more time than anticipated, basic supplies are likely to run low. This might make some people raid other people's homes, especially when having access to a key. To be on a safe side, ensure to mind who can access your key. Equally important is to mind where you put the car keys. The rule of thumb is to keep them in a safe or drawer in your bedroom. This allows knowing where to find them when you need to pick supplies or a medical emergency.
Keep away valuables
Just like your keys, put all your valuables in a safe place. Keep these away from windows and front and back garden. Burglars usually come sneaking onto homes and peep through windows for valuables. Keeping items of sentimental value in plain sight inspires criminals to break into your home. Therefore, find a safe place where to keep your items out of sight to make your home less attractive to burglars.
Wash your hands regularly
Apart from burglars, it is very important to protect yourself and family from coronavirus. Wash hands  regularly for about 20 seconds using soap and running water. Alternatively, you should use an alcohol-based hand sanitizer. When coughing or sneezing, cover the nose and mouth using disposable tissue or flexed elbow.
For anyone who is not feeling well in your household, keep a safe distance of about 3 meters away from them. Additionally, isolate the sick person from other members in the household and call the emergency numbers. Another way to keep yourself safe from catching the virus is to limit touching your nose, eyes, and mouth.
Rather than accepting everything behind the corporate firewall is protected, how to implement Zero Trust model expects penetrate and checks each solicitation like it starts from an open organization. Notwithstanding where the solicitation starts or what asset it gets to, Zero Trust instructs us to "never trust, consistently check."
Conclusion
While locked down in your home to keep safe from coronavirus, safety from burglars is very important. Criminals are taking advantage of the situation to attack homes with security loopholes. To keep your family safe, enlist the services of a security company for a home security audit. This allows recommendations for the most appropriate security system to keep your family and valuables safe.