Among all the districts of Gujarat, Kutch is big, discrete and absolutely stunning. It has its own charm of different seasons in different regions. This place is known for its dry land, diverse culture and art, outstanding landscapes and most apparently, the Rann of Kutch. The district holds some majestic beauty that cannot be witnessed anywhere else and that is one of the reasons it entices an abundance number of tourists from all over the world. There are plenty of places to visit in Kutch, Bhuj; but, to be precise, there are a few places you should not miss at all. Here goes the list of such must-visit places:
1. White Rann of Kutch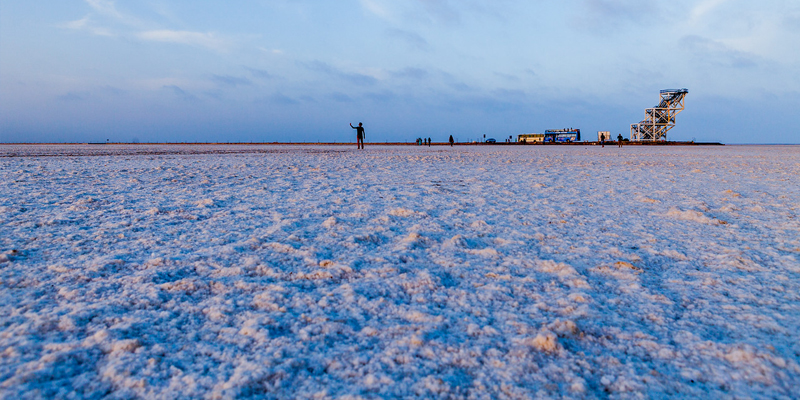 Get an Ahmedabad to Kutch cab and start your journey towards this mystical land. For your exclusive information: many people call it 'dessert' which is incorrect. Rann of Kutch does not consist of sand or sand-dunes; it is made of water minerals and salt, and thus, its just Rann. It remains swampy round the year time and gets all dried up post-October. That's the reason the festival of Rann is held from December to February when the land is totally lit with snow like salty substance!
Spread in 7,505 square kilometers of area, it is best to visit on full moon night when it shines like diamonds scattered on the floor. Furthermore, sunrise and sunset are a treat to your eyes if you are accommodated in one of those tiny luxurious tents. Being a part of the Rann Festival is a lot like exploring a new magnificent planet.
2. Black hill – Kalo Dungar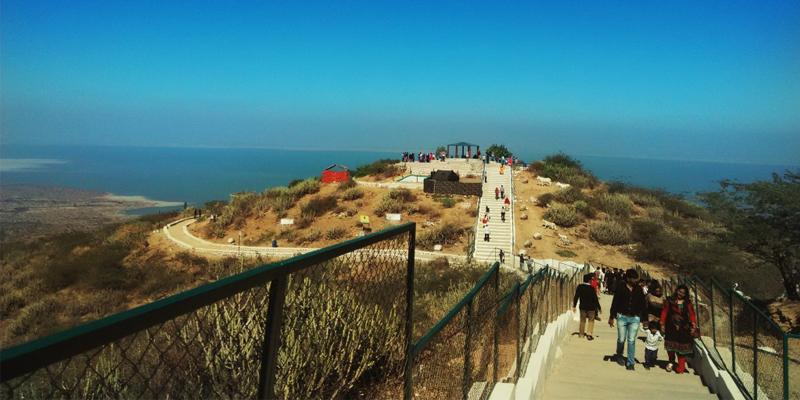 If you take an Ahmedabad to Kutch taxi, you will be able to cover plenty of places in this marvelous district. The way to going Rann of Kutch is from the town Bhuj and via this black hill, widely recognized as Kalo Dungar in the local language. If you want to grasp a broader look of the Rann and the Indo-Pak border, this place will give you a breath-taking view. It is the highest hill in the region with a height of 462 meters. Along with a jaw-dropping view of the surroundings, you can also find a temple and perfect space for photography.
3. Kutch Museum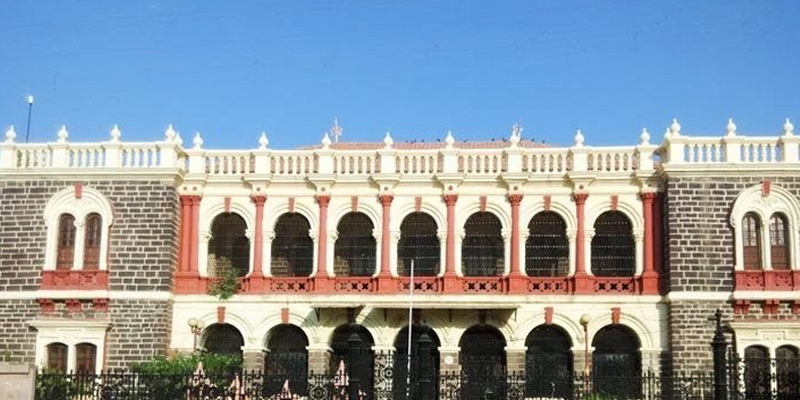 Never miss exploring this small town Bhuj if you want to go through some of the history pages. The Kutch museum is small yet quite interesting for what it has to offer people. Kutch has a long complex past and this museum has several things that boast about the same.
Founded in 1877 by Maharao Khengarji, here you can find plenty of art, sculptures, extinct coins, metalwork, insight into tribal traditions and attires, scripts, music instruments, and much more. Book Ahmedabad to Kutch cabs one way and get ready to immerse yourself into the stories of bygone days.
4. Aina Mahal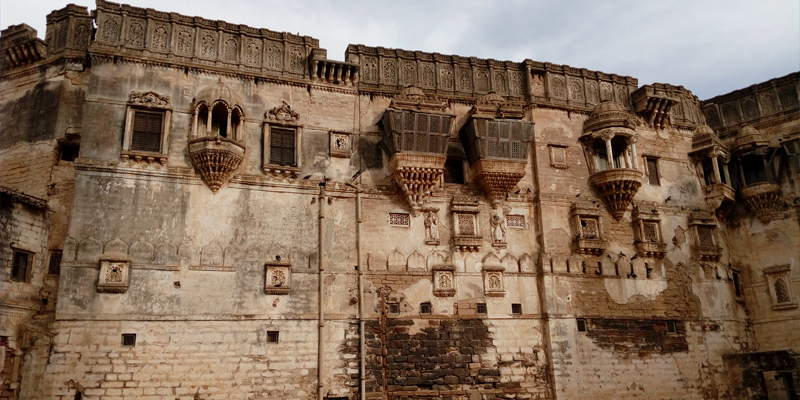 Aina means mirror and Mahal means Palace; a Palace made of Mirrors! Doesn't that sound fascinating? Built in the middle of the 18th century, this place is one of a kind that contains some impressive mirror work designs. Situated right in front of Hamirsar lake, the whole palace, including walls, ceilings, small objects, show-pieces, and floor, everything is captivating.
There is detailed artistry of mirrors, chandeliers, glittering marbles, semi-precious stones, colorful glasses, and exotic tiles. Photography is allowed with permission and you surely would not miss it because it is unusual and extraordinarily mesmerizing. If you want to go for a group holiday, you can also go for sharing a cab from Ahmedabad to Kutch.
5. Mandvi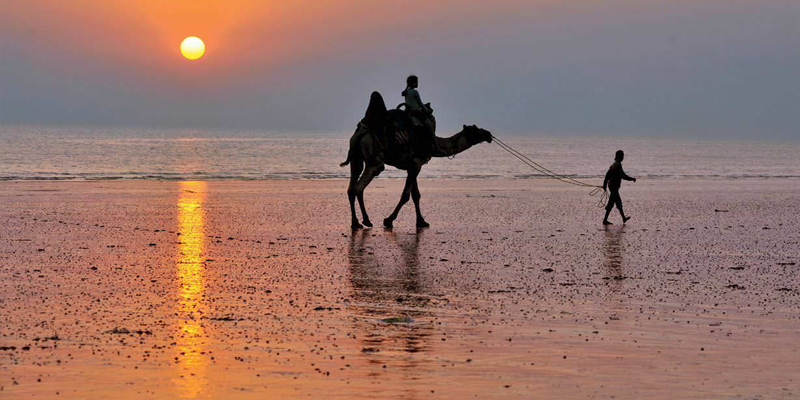 Kutch has many tourist destinations and sometimes it becomes difficult to choose one. Madvi is widely known for its beach, Topansar lake, and Vijay Vilas Palace. The one an only beach destination in Gujarat is Mandvi beach. It gives you rejuvenating feeling with a soothing breeze at this long shore-line. You can also enjoy camel-ride or horse-ride here as well as sunrise or sunset in its serene atmosphere.
Topansar lake is another attraction for tourist in the town. Located in the heart of Mandvi, this lake is home to various migratory birds during winter and also is a hot-favorite picnic spot. It can be a perfect weekend outing and you can always hire Kutch to Ahmedabad taxi for your way back.
Vijay Vilas Palace became highly popular post the shooting of Bollywood movie 'Hum Dil De Chuke Sanam'. Surrounded with lush green fields and a private beach, it is an epitome of luxury and architecture of older times.
The list goes endless as Kutch has many famous temples, forts, and bay area scenes. Kutch is also an international business destination with two ports as giant as Kandla (Now: DeenDayal) and Mundra. A sharing cab from Kutch to Ahmedabad and vice versa can make your journey comfortable and fun.