Are you contemplating a move to Niagara Falls? Could this be the perfect destination for settling down? Only you can know the answer to these questions since you know exactly what you and your family need. Still, there is something we can do to help. Here are our favorite things about living in Niagara Falls. Before you make your final decision, you should know all the benefits of this spectacular Canadian region.
Why a move to Niagara Falls might be perfect for you and your family?
Everybody has their own individual priorities that they factor in when choosing a place to build their own nest. So, what makes you tick? Here are some of our favorite characteristics in his region. After reading all the benefits that this Canadian beauty has to offer it is not likely that you will be able to resist relocating to Niagara Falls.
1. The nature is breathtaking
If you move to Niagara Falls you will have a chance to enjoy nature at its finest. The scenes that you might encounter are very often unrealistically beautiful. For those that are adventurous, this is the perfect place to be. Also, kids will love spending their weekend breathing in the fresh air and playing outside. Not to mention, that it is a well-known fact that spending time in nature is the best possible stress reliever. So, there is no better way to manage your stress than to put on your workout clothes and head outside.
2. Wine tasting options are almost endless
Attention all wine fanatics! If you are looking for a place where wine is on the menu every weekend, you have found it. In Niagara Falls there are many wineries that have won great awards for their products. So, if and when you decide to move to Niagara Falls there will be no shortage of fabulous local wines. In addition, most wineries are located in places where the scenery is stunning. After a hard-working week what can be better than enjoying a glass of wine, delicious meals perfectly paired with your wine, and a breathtaking view?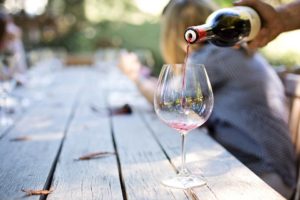 3. A move to Niagara Falls will provide endless activities for your family
You already know that nature and adventures outside are one of the great benefits in this area. Your kids will not be stuck in the city lifestyle. They will have plenty of chances to head outside and enjoy all that mother earth has to offer. But that is not all. If the weather is bad or you just don't have it in you to have a big outdoor adventure, there are many other options. You will find activities such as mini-golfing, bowling, escape rooms, laser tag, and many more. To top it off, with a visit to one of many great pizza or ice cream joints. Your kids will be thrilled.
4. Newcomers are very welcome
Ontario is a province that is used to newcomers. Therefore, you will not need to worry about fitting in. You will be surrounded with lots of diversity. Especially in bigger cities that are nearby. Toronto is a great example of such a place. When moving, it is very important that you and your family feel accepted. Otherwise, you might go through a great struggle to settle in and fit in. Many local crews are happy to help with your move. Which will make settling in a piece of cake. Afterward, you will have no problem making new friends and forming valuable relationships.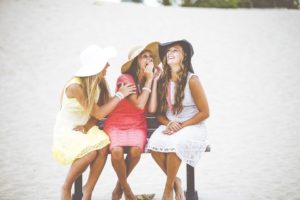 5. There many different properties to choose from
When it comes to real estate once size doesn't fit all. We all have different needs and wants when choosing our homes. Families with kids are usually looking for lots of space and calmer neighborhoods. On the contrary, younger crowds are more interested in smaller properties located in hip and trendy neighborhoods. The great news is that there is a little bit of something for everybody's likings. The properties are very diverse. You can find everything from townhouses to apartments. This is great news for newcomers because the last thing you want when moving is to live in a home that is not near and dear to your heart. All you must do is find a suitable real estate agent and let them take care of business for you.
6. Great quality of life that is affordable
Before you relocate anywhere, including Niagara Falls, you must be certain that the planned relocation is within your budget. Or else, you might find yourself in a very undesirable situation. Luckily, this area of Canada is not particularly expensive. Which is great news for all that are interested in relocating to Niagara Falls? Especially, in comparison to Toronto and the GTA, this region ranks much lower in real estate prices and other living expenses. Yet, the best news is that the prices might be lower, but the quality of life isn't.
Professional movers are your best bet when moving
Living in Niagara Falls is lovely but moving to this region is not so much. This is especially true for those that are moving over country borders. Planning and facilitating any move is very difficult. However, when you add the distance and the border crossing to the equation, it is enough to drive you crazy. Who needs this type of stress and tension? That is why you should hire professional movers to relocate you. While they use their professional tools, experience, and expertise to safely relocate your things, you can focus your attention elsewhere. There are many great professional moving companies in Canada. For one of our favorites visit number1movers.ca.
The final verdict
So, what do you think? Can you see a move to Niagara Falls somewhere in your near future? There are certainly many great things about this area that we haven't even touched upon. The location between Toronto and the US is perfect. There is plenty of entertainment and history to be enjoyed once you are there. The list of great things can easily go on and on. But, since only you know what you need, your best bet would be to first visit this region with a party bus Toronto to Niagara Falls. Give it a little vacation inspection and decide is this your new home to be.