Located in Queensland's tropical rivers, the Whitsundays is actually one of the best jewels in Australia that's worth seeing!!
An archipelago of around 74 islands, the Great Barrier Reef, and many more things have made it the famous place for tourism to enjoy paradise-perfect white sands and azure waters. For the ones who love visual splendor and want to Cruise in their Whitsundays Tours, these islands are worth exploring. Also, it is considered synonymous with extravagance tourism and high-end resorts, where a number of tourists love coming and spending big bucks to rest in paradise.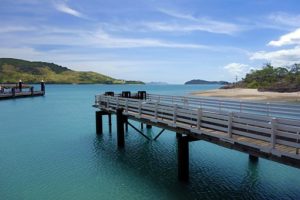 If you are one of those who love traveling all over the world and want to enjoy the beauty of Australia's island as well, then Whitsundays is the best place to go. But the thing that troubles most of the tourists is how to explore Whitsunday in an inexpensive way as traveling to its different islands can be quite costlier.
Don't worry! Here is the solution!!
We've got some of the best tips to implement that can help you explore Whitsunday island thoroughly, without disturbing your budget in an inexpensive way. Let's have a look at them.
Table Of Contents
5 best tips to explore Whitsundays in an inexpensive way
Camp independently
Visit Whitsunday Islands' National Park
Snorkeling
Heading to the Whitsundays
Know the transport price
Wrapping up
5 Best Tips To Explore Whitsundays in An Inexpensive Way
1. Camp Independently
The first and the foremost tip that you can implement for inexpensive Whitsundays vacations is to plan camping independently. It's quite obvious on a ubiquitous Whitsunday sailing tour, there will be so many visitors to explore the islands and traveling companies may cost you high to hire. If you don't wish to hire a company because you are aware of the Whitsundays islands thoroughly and the second you want to stay away from the day-tripper crowds, then the simple and the best way to enjoy it is to plan camping individually. In camping, you can explore the offshore haven without the need to take an organized tour from an expensive company and you can thoroughly explore the heavily touristic part of Australia.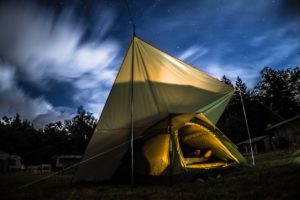 2. Visit Whitsunday Islands' National Park
You will find a lot of registered National Marine Parks in Australia, which is a budget traveler's dream and helps every traveler to enjoy the beautiful surroundings. If you have a dream to visit small designated areas, where you can camp & enjoy thoroughly, then setting up your tent in the idyllic environment of the Whitsundays is the best thing to do. You can enjoy the beauty of national parks thoroughly, leaving the idea of paying hundreds of dollars aside. Camping & tenting in the Whitsundays, near national parks, will not just allow you to enjoy the stunning nature of the tropical landscape but also you can do many activities to cherish your holidays.
3. Snorkelling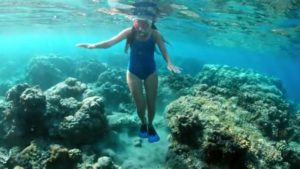 If you want to enjoy various sea activities in knee-deep water with tropical fishes along with swimming, sunbaking, walking, and wildlife spotting, then Snorkelling is the best thing to do. Enjoying these pleasures on Whitehaven Beach's most famous destination, you will experience another level of renowned paradise for exploring Whitsundays and enjoy holidays thoroughly. The best feeling you will ever have in snorkeling is diving beneath the organized boat trippers departed Whitehaven in the afternoon and you will without any fear heading to the deserted tropical island to enjoy the stellar sunset.
4. Heading to the Whitsundays
If you have done camping & snorkeling, then it's time to visit the other most beautiful islands of Whitsunday. Blindly heading to the unknown islands can be quite a difficult and expensive part if you're looking to explore the Whitsundays the cheap way. This is why it is advisable to hire a water taxi service from a reliable company that helps you enjoy different islands thoroughly. The water taxi service will take you to, and return you from, many of the different designated camp spots.
The water taxis & boats depart daily from Shute Harbour, which is a marina accessible by public bus from Airlie Beach, and help tourists explore Whitsundays from the bottom of their hearts. You also no need to pay extra for accessing the eatables and drinkware, the water taxi services gives it free of cost and charge one-time payment at the time of service taken.
5. Know the Transport Price
If you have hired a traveling company to guide you throughout the Whitsunday holiday, then you may have an idea about the traveling expenses as well, and accordingly, you will manage your budget. But if you don't have any knowledge about it, then it is advisable to search for everything related to the flight charges, the hotel booking price, and other overhead expenses that you can have. In addition to it, you can also make a list of the activities to do there with expenses and fees you're gonna pay here and help reduce your stress. If you go with a plan, organizing everything properly, then you will definitely enjoy your holidays in an inexpensive way.
Wrapping up:
Well, apart from these tips, there are many more that you can implement to explore the Whitsunday islands in an inexpensive way. If you read the article thoroughly, then you will definitely implement these tips and enjoy your Whitsundays Tours thoroughly. However, if you have any doubt about the article and want to know more such tips, then you can write to us in the comment section below.
Feel free to share your queries & doubts with us. We appreciate your suggestions & opinions as well. Don't hesitate to share with us!
Hopefully, you have enjoyed reading the post and hit like. However, to know more about such tips, you can stay tuned with us!!
Thanks for your valuable time to read the post!