The Nar and Narayan Mountain ranges encircle Badrinath Dham, which is situated at a height of 3,133 meters above sea level. Together with Dwarka, Puri, and Rameswaram, it is one of the Char Dhams, the holiest pilgrimage sites in India. Badrinath is regarded as one of Uttarakhand's "Chita Char Dhams," along with Kedarnath, Gangotri, and Yamunotri."
Due to its rich history and construction in the traditional wooden architecture of the Garhwal region, the temple is indescribably beautiful. Badrinath will take your breath away with the picturesque views and lovely terrain!
History of Holy Temple Badrinath
The history of Badrinath is believed to date back to the ancient Vedic period. It is said that Adi Shankaracharya, a great Hindu philosopher, visited Badrinath in the 8th century AD and established it as a prominent pilgrimage site. He also established a matha (monastery) here.
In the 17th century, the king of Garhwal, Rudra Pratap, renovated the temple and built a new shrine. The 19th-century Jaipur king Amar Singh constructed the current temple.
Location
Badrinath, situated in the Chamoli district of Uttarakhand, is tucked away in the shadow of the Neelkanth peak, sandwiched between the Nar and Narayana Mountain ranges. Badrinath is undoubtedly a must-visit because of its numerous turquoise lakes, gorgeously stunning mammoth peaks, sacred ponds, and other water features.
Weather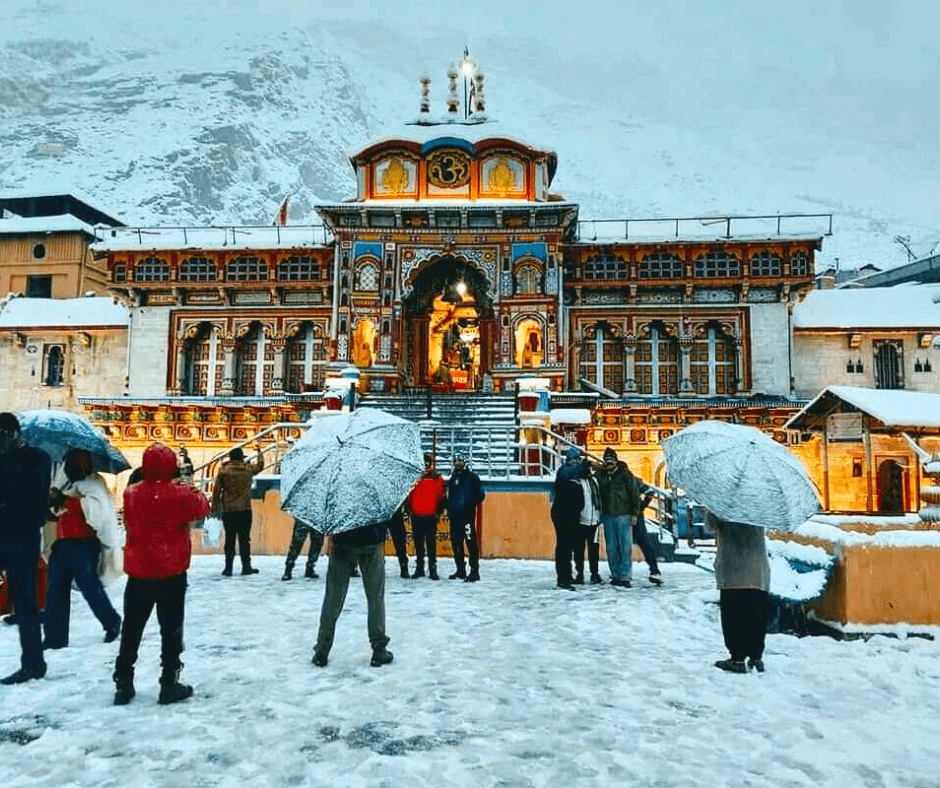 Badrinath is always a paradise for people who enjoy cool weather because it is located at an elevation of over 10,000 feet, like most Himalayan locations. Winters are particularly chilly and frequently inaccessible. Summertime temperatures range from 8 to 19 degrees Celsius, and wintertime temperatures range from -7 to 5 degrees Celsius.
What is the Best Time to Plan Trip to Badrinath temple?
The best time to plan a trip to Badrinath temple would be from May to June and September to October. It is advisable to avoid planning a trip during the monsoon season, which is from July to August, as the region receives heavy rainfall, and landslides are common. The temple remains closed during this period due to the risk of landslides and floods.
It is also important to check the weather forecast before planning a trip to Badrinath, as the weather can be unpredictable in the mountains. To ensure that you may experience the Badrinath Darshan, it is also advised to confirm the temple's opening and closing times before making travel arrangements.
How to Reach Badrinath?
You can successfully complete your Trip to Badrinath by the following medium of transportation:
The airport closest to Badrinath is Jolly Grant Airport. It is located 314 kilometers away from our modest home. Flights departing from Delhi are numerous every day. Taxis are readily available for both private and shared combinations.
Badrinath has respectable access to the road network and is conveniently connected to Ghaziabad via NH58. Buses to Rishikesh are readily available from Delhi's ISBT Kashmiri Gate. Then, to get to Badrinath, you can call a taxi. You can also go to Badrinath by car as an alternative.
Many helicopter services are also available for Badrinath. Visiting Badrinath by helicopter is the easiest and most convenient way to do Badrinath Darshan. If you are planning to visit Badrinath Dham via helicopter, you have three options available: Ek Dham Tour Package, Do Dham Tour package which includes Badrinath and Kedarnath Darshan, and Char Dham Helicopter Tour Package which includes all four Dhams..
Things To Do in Badrinath
Paying respects and starting the pilgrimage are, of course, the main draws of visiting Badrinath.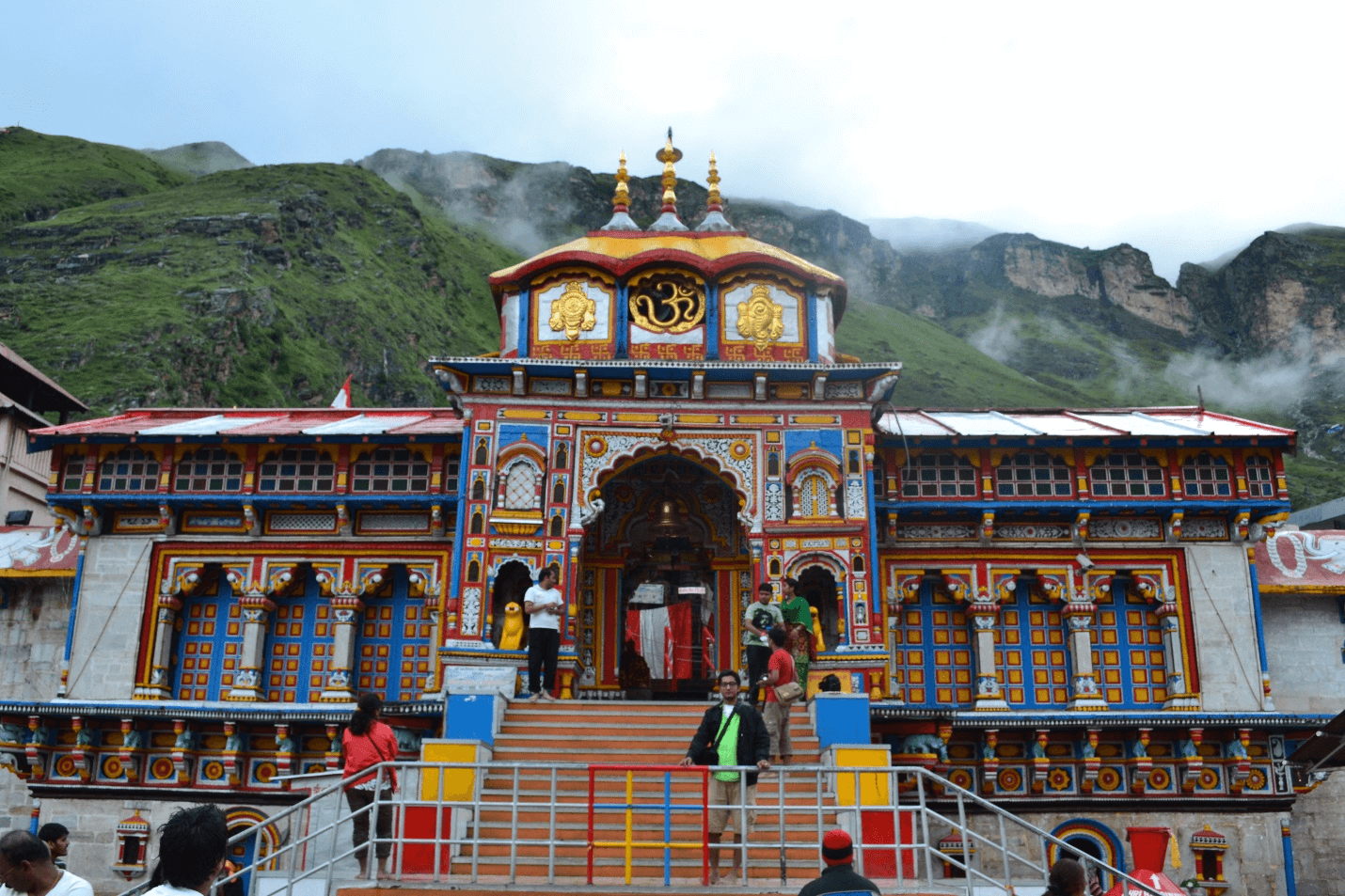 The temple honours Lord Vishnu and is one of the 108 Divya Desams/holy shrines of Vaishnavites. The complex of temples contains 15 idols and has a conical shape. These idols are all constructed out of black stone. The devotees are encouraged to find their inner peace because the Vishnuji idol is in a meditative state.
You will be drawn in by the temple's architecture without a doubt. The stone facade's arched windows and construction strongly resemble a Buddhist temple. You will want to investigate the temple's immense size and take in the serenity it inspires, which is why it's 50 feet tall.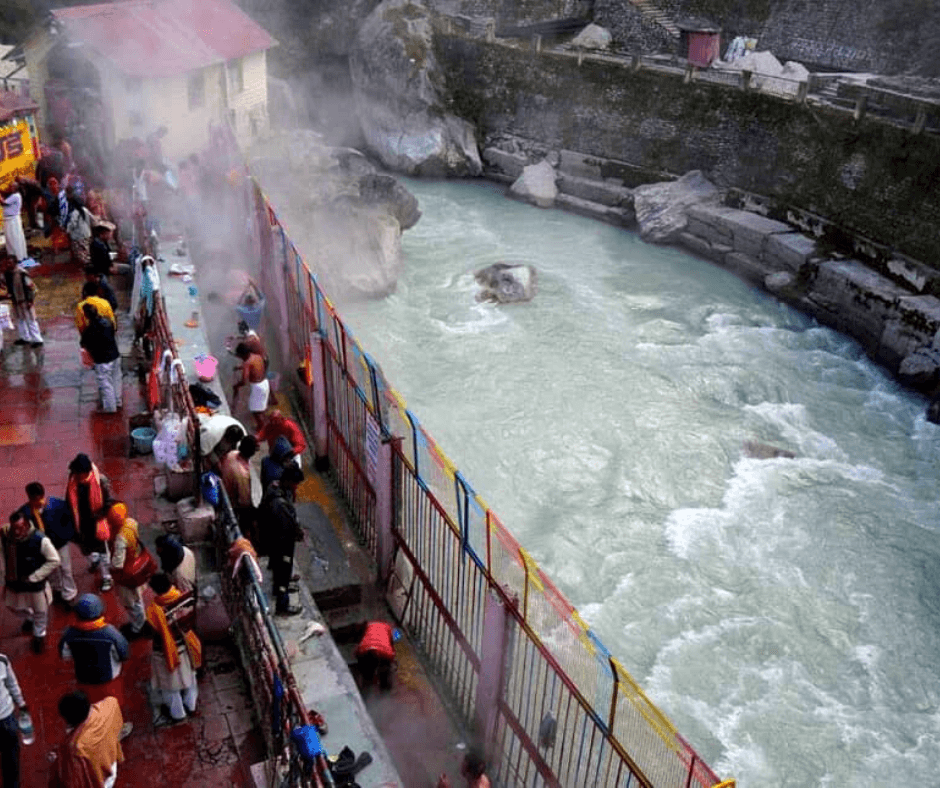 Visit the Tapt Kund, a natural thermal spring on the banks of the Alaknanda, in addition to the temple. In addition to having healing properties, the temperatures in the springtime can reach 45 degrees Celsius, which is a welcome change from the local weather. The Tapt Kund is thought to be the home of the fire god Agni Deva.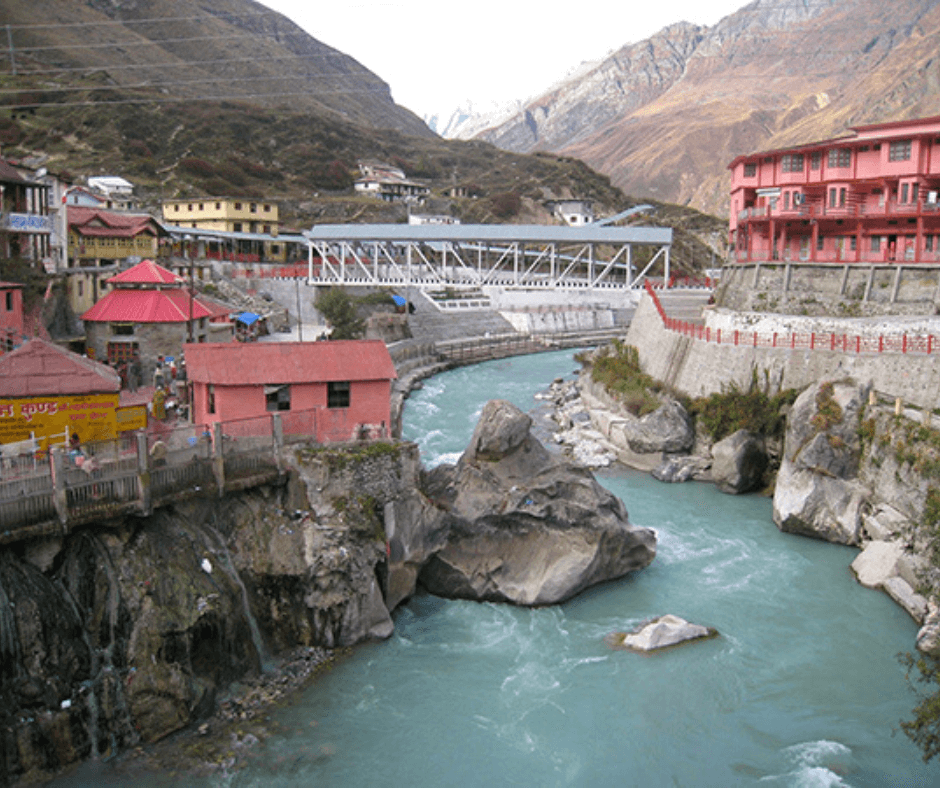 The second most well-known attraction in Badrinath is Narad Kund, which is decorated in the holy town. It is a holy location where Adi Shankara found the idol of Lord Vishnu. Narad Kund is a bay that is naturally surrounded by a rock in the river Alaknanda.
Some Quick Tips you Should Know Before Planning your Trip
Carry some warm clothes with you as the weather changes frequently.

Carry lightweight luggage.

Make sure you have some snacks for you to eat.

Carry a water bottle.

Make a checklist of your essential items so that you don't forget any.Carry your umbrella or raincoat.

Carry some medicines like pain killers, disprin, fever medicines, etc.

Avoid skipping breakfast and eat a filling (yet light) meal.

To avoid the stifling afternoon sun, try to leave as early as possible on your journey.
Wrapping Up
Planning a trip to Badrinath requires careful consideration of several factors, including the best time to visit, mode of transportation, accommodation, and sightseeing options. Some key steps to planning a successful trip to Badrinath are:
Choose the mode of transportation, which could be by air, road, or rail, depending on your location and budget.

Book your accommodation in advance, since the number of visitors to Badrinath can be quite high during peak season.

Plan your itinerary to include the major attractions in Badrinath, such as the Badrinath Temple, Tapt Kund, and Neelkanth Peak.

Prepare for weather conditions, which can be unpredictable, and carry appropriate clothing and gear.