Wildlife is scattered in small and big areas across India and every state offers some amazing national parks and sanctuaries for us to visit. In Rajasthan, you find quite a few renowned wildlife reserves and all of them are maintained really well and that's the reason the footfall of the tourists only see an uptrend here. A wildlife safari in Rajasthan exposes you to various species of birds, mammals, reptiles, insects, plants, and trees.  And it is not just the famous destinations, there are lesser-known places that could totally amaze you with their attributes.
Jawai is one such destination near the Pali district, it offers wildlife in a different setting altogether and lets you see the animals from a very close distance. There are various things that make this place special and bring you closer to this region. Besides the fact that it is one of the places where you get to see cave-dwelling leopards, it makes the sighting of the big cats possible in any season or month of the year. At this place, you get to see a different side of Rajasthan's wildlife which is not actually very popular, you get to witness the hunting and various other activities of leopards here in day and night.
If you really want to enjoy wildlife safari in Rajasthan, then you must visit Jawai once. Now, let us dig into the 7 important facts that you should know before planning a safari in this state:
A brief history of Jawai wildlife safaris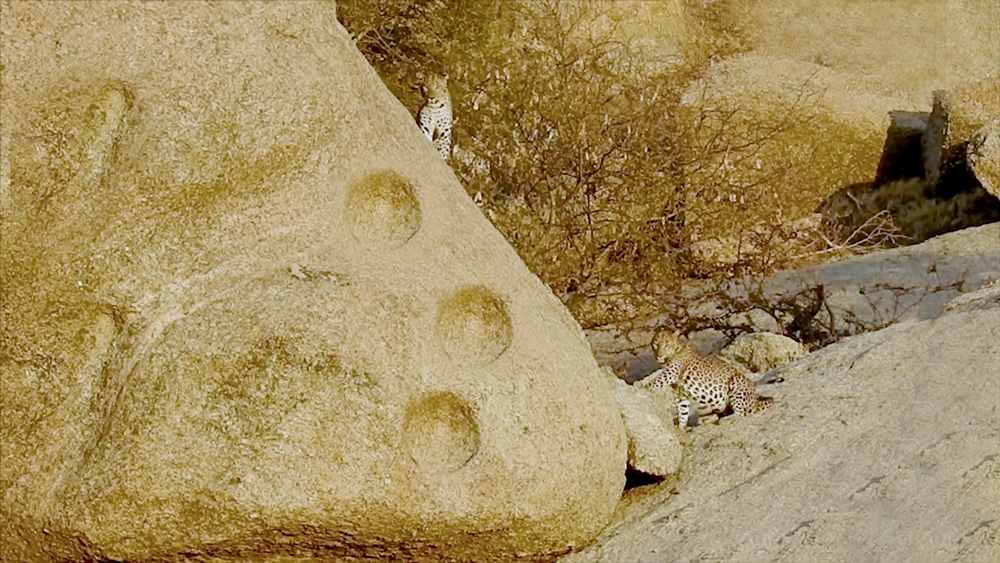 The wildlife safaris began in Jawai in the early 21st century when the news spread about the existence of leopards in the granite hills here and hoteliers started to shift their focus to this land. Earlier, the safaris used to include only a visit to the hills where people could see leopards but later on, it began to incorporate the dam, visit tribes and forest as well. Today, you can enjoy a full-fledged safari that includes a visit to the dam where you can birds, crocodiles and see the brilliant landscapes as well. The safari that you do in Jawai is special in many ways, it involves many things and it also helps you see the lifestyle of the tribes that have been living in the vicinity of the wilderness for decades.
Not all safaris are made the same
That's true if you don't believe then do a safari in Jawai and then try the other safari rides at Ranthambore or any other wildlife destination in Rajasthan. The other safaris only include a visit into the jungle where you can see the wild animals, but here, you can see many other things other than the wild species. You get to see beautiful landscapes of Jawai and get to meet the tribes who could teach you many things that you don't get to see in cities. With this safari, you will not just enjoy yourself, but you will also get to learn many lessons on survival, life, farming, etc. With this safari, you get to see a different side of the wildlife which is rare and unusual for most of us because, in India, you mostly see the wildlife nestled in dense forests, but here, they are out in open, wandering on the granite hills and ready to amaze you.
Tented camps are pretty cool and plenty comfortable
By tent, most of us understand a makeshift shelter which is good enough to save ourselves from rain and other hazards of nature. You would be amazed to know that this utilitarian contraption has evolved and it is much more than a mere contrivance to spend a night in the wilderness. A particular ilk of tents which is called a glamping tent, allows you to feel the jungle environment without compromising with your comfort. These tents are spacious from inside and are equipped with all the facilities such as bed, air-conditioner, en suite bathroom, etc. In Jawai, most of the resort properties offer luxury tents that give you all the comforts that expect from a ritzy hotel in the cities
How much is it going to cost?
The total cost of a trip totally depends on how you want to travel, there are backpack travelers who prefer to visit different places at a cheaper price by staying in hostels, hospices and eating food in economical eateries instead of staying in expensive hotels and eating in big food joints. You have both the options when you are coming to Jawai too, in fact, you can end up saving plenty of money if you could get a service provider who could allow you to enjoy the only safari without forcing you to stay. There are some resorts in Jawai that make it possible and allows their guests to choose which service they want to avail of. With Thour Nature Resort, you can choose a flexible package for either safari or stay and make your visit to Jawai cost-effective as well.
Staying safe and healthy
It is a must that you take care of your health while visiting a different place for if you fall sick due to any odd reason during the tour, the whole experience could be horrible for you. To ensure that this doesn't happen, you need to eat healthy food and stay at a place which provides you hygienic conditions to live. Thour provides organic food to its guests and the entire resort is protected by CCTV cameras and armed guards. If you are staying with this resort, you don't need to worry about things like food poisoning or an attack by an animal. They provide you foolproof security and healthy food so you enjoy your tour without any bad experience.
Don't afraid to ask questions
Especially when you are planning the trip and talking to tour operators, you should not be hesitant about any question, be it regarding money, food or any trifling item that might bother you later. Always remember, that you should plan your tour with someone who keeps all information transparent to you, if you sense something being hidden by the other party then discontinue the conservation then and there.
Things to pack for a safari
First things first, your clothes need to be appropriate as per the weather, if you are doing the safari in summer, then light-colored cotton should be an ideal choice and if it is winter, then you should be properly winter-clad with jackets, body warmers, gloves, and beanies. If you have a high-end DSLR camera, then you would be able to take some amazing shots. But as far as visiting Jawai is concerned, an average camera phone would also do as you are able to see the wild animals from a very proximate distance. A binocular would also be very helpful when it comes to spotting animals, however, just like the camera, it is also not essential if you are coming to Jawai.
So these are the things that you need to keep in mind when you are planning to visit wildlife in Rajasthan. If you want to experience a different side of wildlife in this state while enjoying luxurious stay, delicious food and, plenty of other activities, then you must come to Jawai and book your safari or stay with Thour Nature Resorts.