Being the third largest state in India, Maharashtra is filled with innumerable beautiful places. From tourist-friendly cities to majestic mountains, one can spend days devouring the beauty of the state and still may not get enough of it. The summer and the monsoon are the seasons of Maharashtra when most of its tourist destinations are a visual treat. So now, when you want to sneak away from the humdrum of your day to day life, you have plenty of options to choose from the below-given list:
1.Pune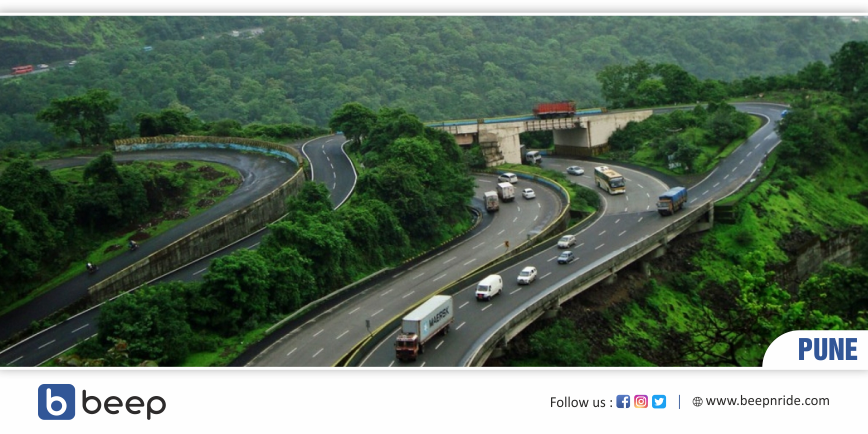 A little laid back in comparison to the Mumbai, Pune is still a hot and happening city that greets zillions of visitors each year. Hire a cab from Mumbai to Pune, because on one side, if it has sparkling nightlife to offer, on the other side, it has many historic and classic places as well. It means you can shake your legs at perky bars or soak in the serenity of historic sights. It has got everything from the luxury residential properties to hotels, malls, and temples. You can also look for sharing a cab from Mumbai to Pune if you are traveling solo.
2.Lonavala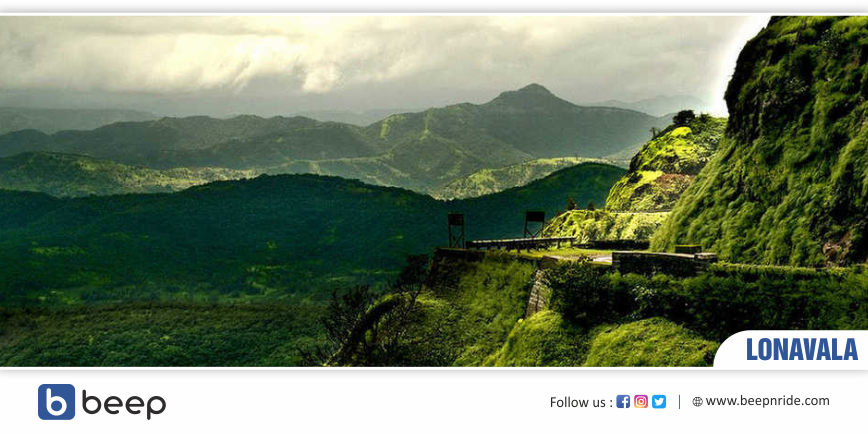 Lonavala is the most affordable and easy getaway from Mumbai's monotonous life. It is exciting especially after monsoon with lost of waterfalls and streams. You can hear them anywhere and any time while roaming around this hill-station. It is nearby from Mumbai as well as Pune so, either you can have a sharing cab from Mumbai to Lonavala or you can hire a taxi from Pune to Lonavala. It has lakes, wildlife sanctuaries, camping sights and treks for adventurous visitors.
3.Khandala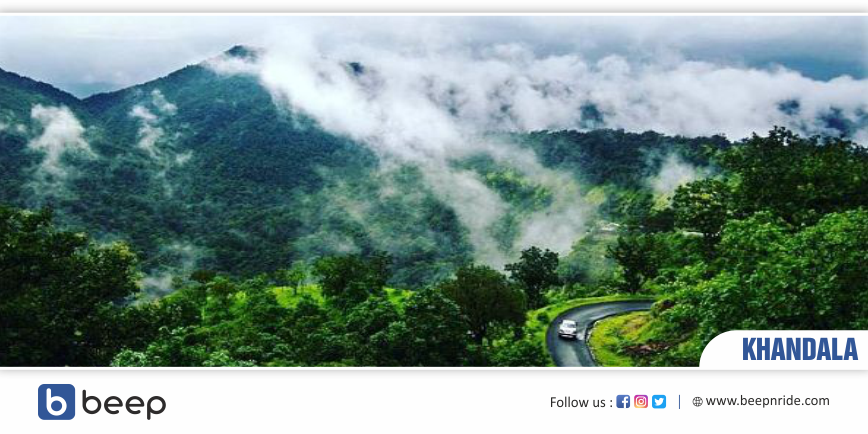 Just a 3 kilometers away from Lonavala, the scenic beauty of Khandala awaits you. If you are planning a week-long trip in Maharashtra, Khandala and Lonavala can be covered together. Here you can spend some quality family time or solitary time as you prefer; but for sure, it will rejuvenate your spirit in just a few hours.
4.Mahabaleshwar
As it is mentioned earlier, this state lays in the laps of mother nature and you can see it all around while you travel. Mahabaleshwar is one such hill-top destination to soothe you if you are residing in some hot-humid city. If you are here, you just cannot think of a better place. With forts at elevated heights, white waterfalls, challenging treks, and lush green fields, Mahabaleshwar enchants ample of visitors round the year.
5.Bhandardara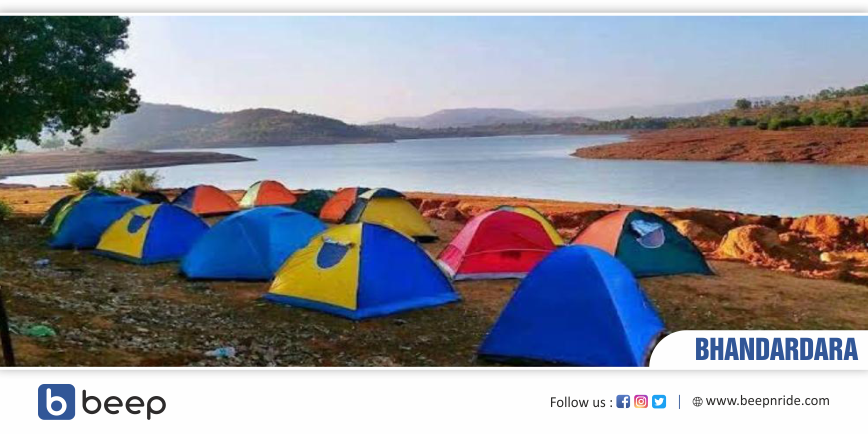 Perhaps, you would rarely read about this place but, settled in the range of Sahyadri, Bandardara is utterly blessed with natural views. An ideal vacation spot for city dwellers, you can either spend some time in tranquillity or go for some adventures to satisfy your sports-spirit.
6.Malvan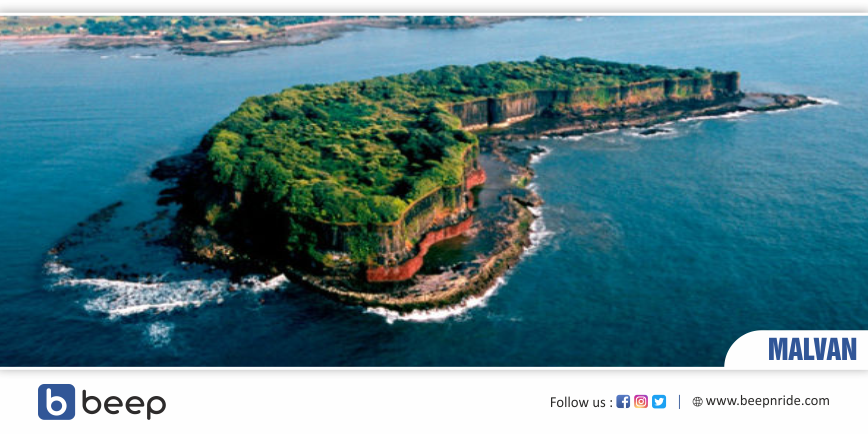 Sindhudurg Fort (preserved since 1664), Tarkali beach, Kolamb beach, and Devbag, Malvan is historically and culturally rich. It has picturesque seashore with coral reef and is best known for its fishing market. You can enjoy the sunset with some delicious sea-food and renowned sweet dishes in this small town.
7.Shirdi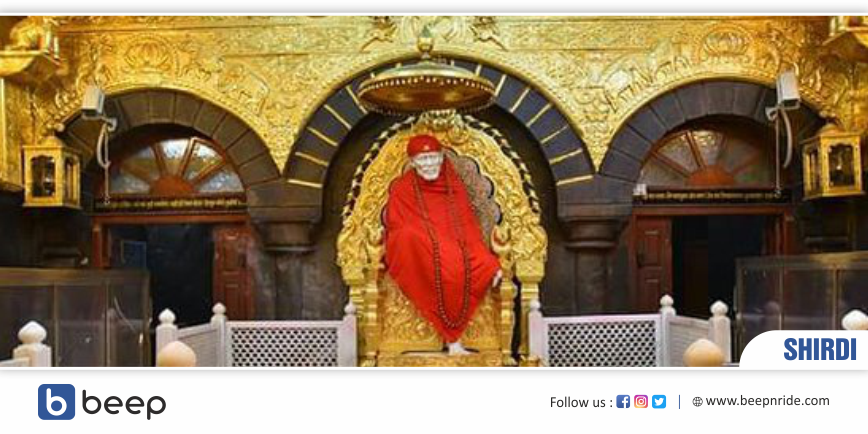 If there are several tourist destinations in Maharashtra, there are remarkable pilgrimages too. Shirdi is one such religious place which is highly popular among its devotees. One of the richest temples, a visit to Shirdi gives you all the spiritual and positive vibes.
8.Nasik and Trimbkeshwar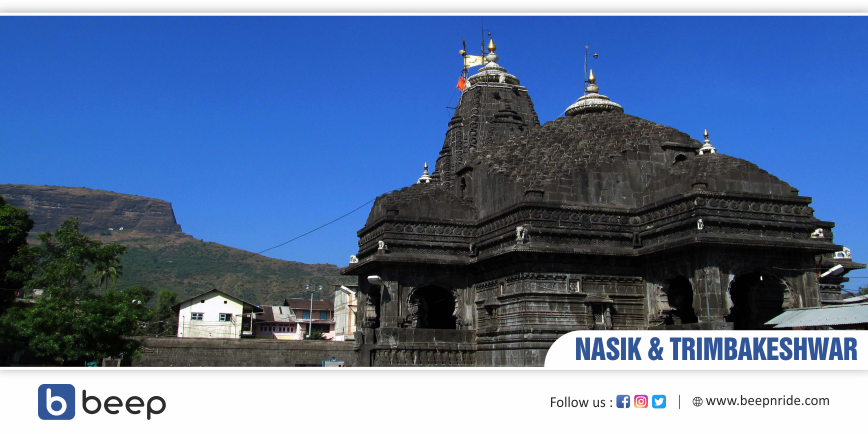 It is believed that saintly figures Ram, Lakshman, and Sita dwelt on this land in ancient times. Nasik is a popular holy place to seek blessing and to witness some really old architecture style. The nearest divine destination is Trimbkeshwar which is unmissable if you are visiting Nasik.
9.Konya Wildlife Sanctuary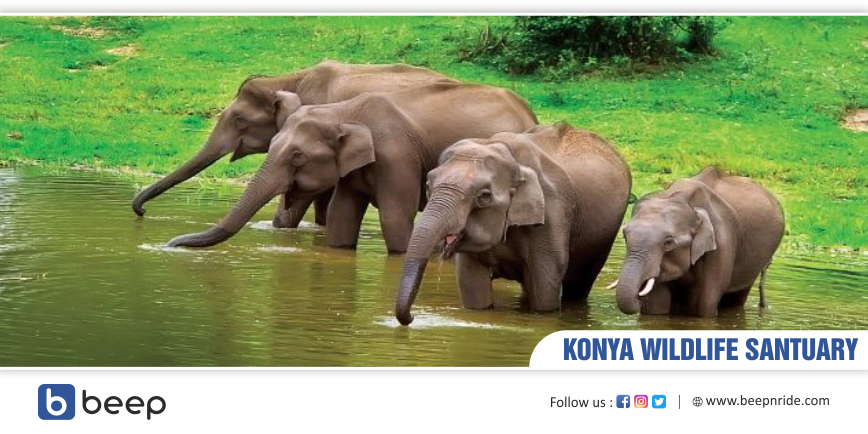 If you are keen to explore some wildlife after panoramic beauty and religious journey, Konay Wildlife Sanctuary is the best place for a family outing. You can book a cab from Mumbai airport to Pune because the sanctuary is hardly 3 hours away. Explore a wide range of flora and fauna as open green grounds and hills leave you spell-bound.
10.Goa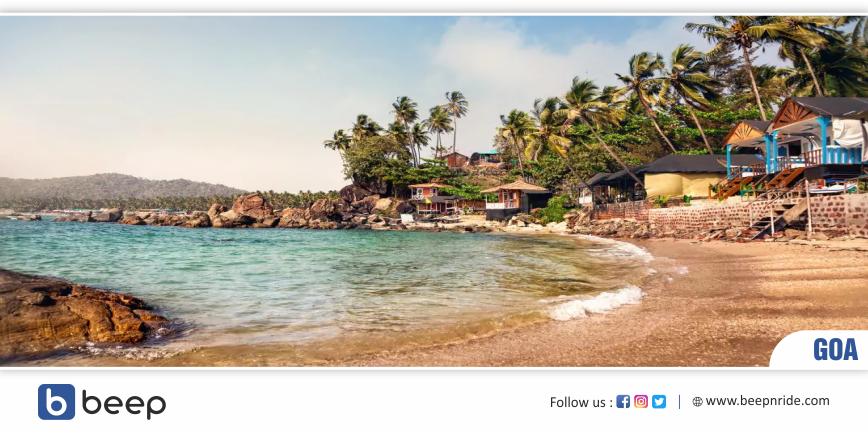 Although Goa stands separately on the map, it is almost a part of Maharashtra as it's touching the borders. The place that is super thrilling with night clubs and as calm as an empty beach. Book a taxi from Mumbai to Goa or hire a cab right from the Mumbai airport to Goa, taking a road trip is a feast for the eyes. A relieving place where you can taste scrumptious food, expensive wines, and have some sunbath to renew your energy levels.
Maharashtra is massive and hence, perfect if you are planning a week-long trip. If you want to spend a whole week in Goa, you can also hire a one-way taxi from Mumbai to Goa. Choose your desired location and revel in a state that is nestled in nature.