There would be no one in this world who would not like going to a vacation, especially if that vacation is to a gorgeous place like Malaysia. If you know even a bit about Malaysia, then you would know that this place with its natural beauty attracts a number of tourists from all over the globe throughout the year see top things not to do In perhentian islands malaysia.
Anyone who visits Malaysia, tends to fall in love with its beaches in just the first sight. Usually, it happens that the major centre of attention among the tourists remains Pulau Langkawi but it is not the only thing to visit in Malaysia.
On the opposite side of Malaysia, there exist two little less known and visited gem beaches which are PulauBesar (big island) and Pulau Kecil (small island), also known by the name Perhentian Islands.
There have been facts about Perhentian islands which boast that the islands offer to its visitor's pristine sandy beaches, a lush green backdrop, beautiful sunrise views, exciting adventures and a more peaceful, laidback vibe.
These islands are so gorgeous and calming that once you get a taste of their amazingness, you would not want to return from there. Located off the Terengganu coast, PerhentianBesar and Perhentian Kensil are two islands which must be on top your itinerary when visiting Malaysia.
Just so that you don't miss anything, we have made a list of some things which you must not miss doing when in Perhentian Islands. So, read this before you actually go on your Malaysia vacation!
1.Do NOT miss going Snorkelling
One of the main reasons which attract tourists to Malaysia is its underwater life and the magical islands. So, if you a water baby who has that adventurous streak and wants to strike off snorkelling from their bucket list must not miss this golden opportunity in Malaysia as Perhentian Islands are considered as one of the best snorkelling spots in the country.
The turquoise blue waters are full of gorgeous colours of the corals and the diverse variety of fishes will keep you company throughout your snorkelling journey. One of the best things about snorkelling here is that you are almost given an assurance of seeing harmless reef sharks, turtles, beautiful corals and many other colourful fishes too.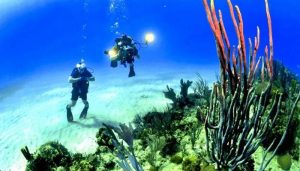 If you are a Nemo fan, then you are in for a pleasant surprise as here you can also fun spotting the orange and blank striped Nemo fish in the waters.
All you have to do is simply hop off the boat, buckle up your snorkelling gear, go for a half day snorkelling trip and try to soak in all the beauty. For the best experience and high chances of finding turtles, make sure that you go snorkelling right in between the Besar and Kecil islands. What a great idea to swim with fishes and see how far you can swim with them!
2.Do NOT miss to go on a Jungle Trek
If you are an adventure freak by heart, then these tropical islands have a lot of exciting trekking opportunities to offer you. So, if you are someone who gets easily tired lying around on the gorgeous Malaysia beaches then going to these treks will give you the adrenaline rush that you crave for.
Although the climate can be a bit humid and as happens in the jungle treks, there can be a lot of insects too but if you want to sweat a little bit and enjoy, then trekking has its own rewards. After all, going on trek can award you by helping you discover lush green foliage, encounters with interesting wildlife species as you hike along the woodlands and can even offer you scenic waterfall views.
Moreover, here are some small trails which join the beaches and you can easily enter one path, come out from the other and yet stumble across another immaculate beach.
3.Do NOT miss Turtle Observing
Being a house to so many beaches and water bodies, it is quite natural that the place boasts of the best marine life one could ever see. There is not a proper answer to the question 'Perhentian islands when to go' because the place remains a tourist destination throughout the year.
If you want to observe the marine animals closely then the Perhentian Turtle Sanctuary Beach on Basah should be a must visit destination in your list of places to visit in Malaysia as here you get to see some green turtles as well as hawksbill.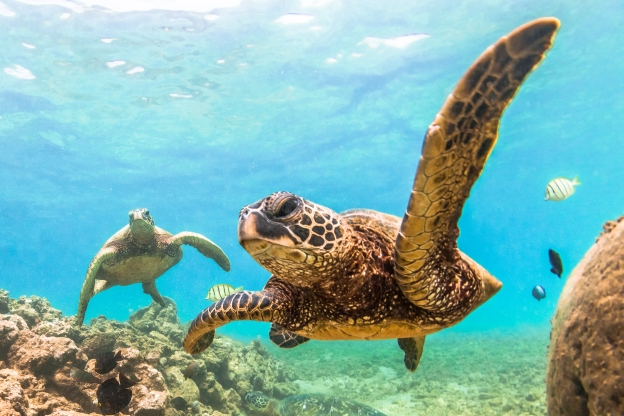 As this sanctuary is a vital nesting ground for these lofty and magnificent animals, here you can easily get to spot them living in their natural habitat.
Apart from just watching the turtles live in their homes, if you head towards the Turtle Beach during the night time and you are lucky, then you may even get a chance to see the astonishing sight of turtle eggs hatching and baby turtles advancing towards the sea.
If you want to have the time of your life with your special someone doing some amazing things then book one of the Malaysia tourism packages from India soon
Visit Here – www.smartholidayshop.com