Most of the modern enterprises prefer Ruby on Rails (RoR) framework for web app development. RoR facilitates development of robust and reliable web applications. You can also contact an efficient ruby on rails development company who can create extensive web apps for your business. But before hiring, let's take a look at the five reasons for this popularity in the article.
Availability Of Specialized Resources:
Ruby is a complex language and because of this RoR developers have a coding experience of a few years. The expertise lies with established engineers who serve as specialized resources for developing feature-rich web applications. Mature RoR programmers are well versed in development methodologies and coding best practices. Therefore, where Ruby is concerned, you will definitely find some pretty capable resources for your next web development project.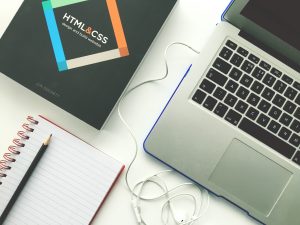 Strong & Passionate Community:
RoR is an open-source web development framework. Fortunately, Ruby has some of the most extensive and passionate communities in comparison to other programming languages. These communities have RoR experts who are dedicated to keeping their work clean and up to date. They also help other programmers in solving their issues that they face during the web development process.
Ruby on Rails Is Time Efficient:
RoR developers don't create web applications from scratch because this framework has defaults for almost everything that programmers require. Moreover, there are extensive libraries that are fully-fledged with all the resources that can be plugged into the greater system. Therefore, this framework help developers build web app in a very short period of time without any difficulty.
Associated With Giants:
There are numerous web applications that are built in RoR framework, such as Shopify, Twitch, GitHub, Airbnb, Hulu, Zendesk, SoundCloud, Square, etc. But this is not the end. There are several other popular web applications that are built in this framework since its release in the year 2004. This past record proves that RoR is a well established web development framework of Ruby that has been associated with many industry giants.
Added Security Features:
RoR has some security features that are built in and enabled by default. Using this framework also means that the developers are following the Secure Development Lifecycle, which is a complex security assurance process. Especially in the case when your website is custom built specifically to suit your unique needs there are less chances of it being vulnerable to security attacks. But this is not the case when you use theme based templates or third party plugins on platforms like WordPress. Therefore, RoR facilitate the development of customized web apps that are highly secure.
These are some of the major reasons why you should choose RoR for your next web development project. If you want to know more about this framework or would like to build a web app in RoR, get in touch with an experienced ruby on rails development company who have a track record of creating customized websites and web apps for different clients.