Python has been in existence since 1980s, but only in the last couple of years, it has evolved as an extensively used language for developing websites. Being an entrepreneur, you can hire python web development professional in order to build exclusive web applications for your business. Nowadays, most of the aspiring developers learn Python. Let's take a look at the top five reasons for this wide acceptance in the article.
Python Web Development is
Quick & Easy To Learn:
Python web development is a simple language and it's easy to learn it. This language is super powerful and lightning fast to use. There is no lengthy coding as the code of Python is often 3-5 times shorter than Java and 5-10 times shorter than C++. For the beginners, it's easy to build complex, large-scale web applications in Python quickly. And for experienced programmers this language increases their productivity by making coding simple, fast, and fun.
Make Good Money:
There is a huge demand for Python programmers and their supply isn't enough. This makes them get great jobs and grab fat pay cheques. In addition to this, most of the giant business houses use Python for web development and hire python development companies by offering them lucrative packages.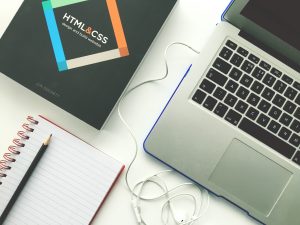 Easy To Get Into Machine Learning:
Python facilitates smooth development of numerical computation engines such as SciPy and NumPy. Python has the capacity to develop solutions that are equipped to do complex calculations with just a single statement and function call. Furthermore, because of the availability of extensive libraries such as TensorFlow and Keras; which let developers build exceptional AI-powered solutions in Python.
Huge Demand In Startups:
This language facilitates easy prototyping and let startups build fully-functioning customer-approved products. Python helps startup geeks to scale their businesses and establish their identity in the market. This is the reason why startups offer handsome money to hire python developers; as they can build complex web apps very quickly. Therefore, aspiring developers learn Python because startups offer them high perks and interesting opportunities to work on.
Ultra Versatility:
Python is an ultra versatile object-oriented language that lets programmers adapt to any other language or environment. There is a plethora of areas where this language is working wonders such as finance and trading, big data, game development, scientific and mathematical computing, and cyber security. This versatile nature has made Python the first choice of the aspiring developers.
In this way, there are several resources, libraries, and environments in Python that makes the web app development process easier for aspiring developers. In case you need to take benefit of this continually expanding language, hire python developers who can create top-notch web applications to let your brand grow.