Advanced Analytics help organizations understand the data points of their selling process to improve their effectiveness and Returns On Investments. 
After understanding the data points, a marketing team can target their prospects, measure the current ROI results, and predict the demands.
Advanced analytics involves leveraging predictive analytics, machine learning, AI algorithms, and other modern technologies to understand customer preferences.
How does Marketing Analytics Improve ROI?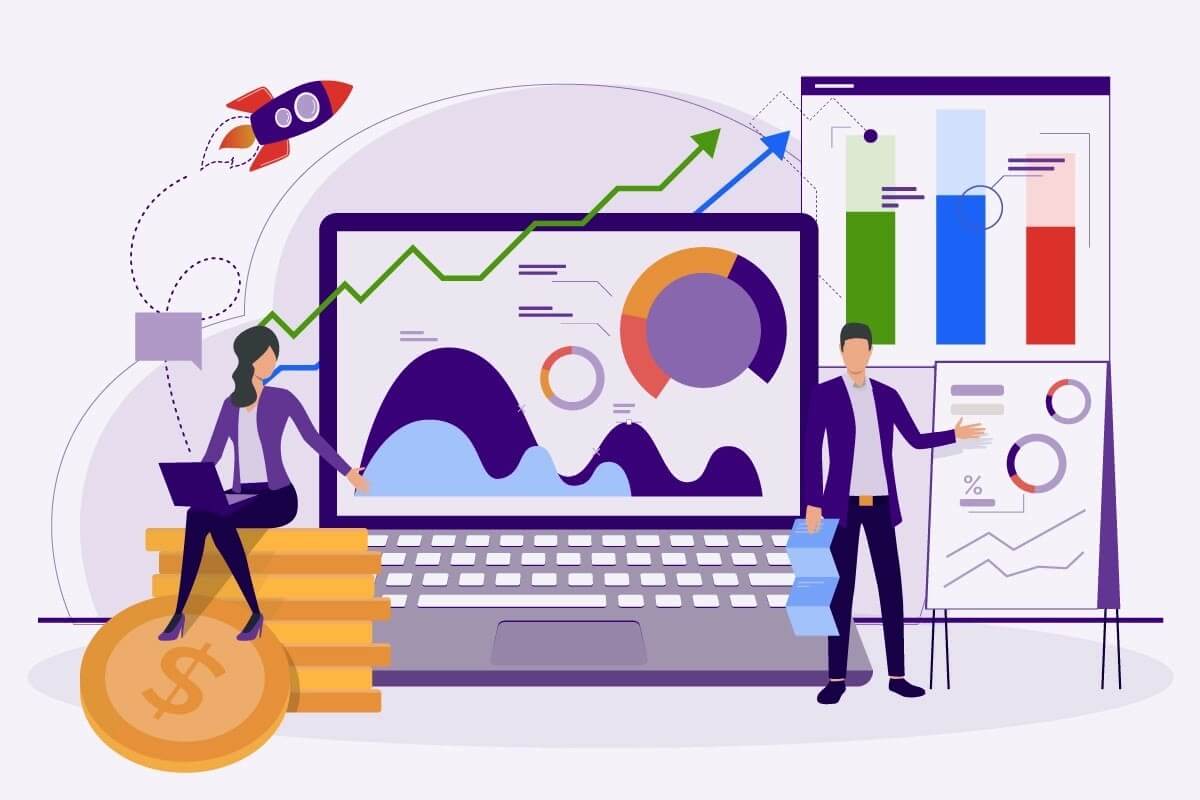 Marketing Analytics helps marketers develop well-targeted campaigns that reach the right audience with relevant content at the right time using advanced analytics softwares. It boosts conversion rates while reducing wasted ad spending on irrelevant audiences, maximizing ROI.
Here are the three primary steps for marketing analytics to improve ROI:
Step 1: Lead Prospecting
Lead prospecting is the process of collecting a list of potential audiences for the future. 
To get started, managers and the marketing team should organize marketing campaigns such as social media engagement, bulk SMS marketing, product placement, etc.
Marketers review these leads based on interests, age, demands, etc., to determine the possibility of converting them into prospects if they have the characteristics of a target audience.
Most marketers use multiple virtual phone numbers to run marketing campaigns in different cities or countries. The numbers enable marketers to evaluate which campaign is running successfully (based on calls) and where their target audience comes from.
Marketers use third-party data providers to collect the insights data and cookies of the prospects. They collect information about the prospects from plugins, websites, apps, etc., and distribute via DSPs (Department of Safety Professional Services).  After this process, the leads are filtered, and campaigns are sent only to the user on a similar classification. 
Step 2: Performance Monitoring: 
Advertising managers monitor their advertisement results, such as impressions, clicks, traffic, and conversion rates, to evaluate which advertisement is more effective.  
For modern advertisers, a marketing monitoring tool is vital. It gives full insights for top performers and underperformers with high ROI. 
Step 3: Demand Forecasting
Demand forecasting is done after accurately predicting future demand; businesses can make better pricing, marketing efforts and strategies, and product development decisions.
Leveraging accurate demand forecasts using data-driven models like series analysis and regression techniques is key to achieving higher ROI from market analytics investments.
Also Read: Top 5 Social Media Content Ideas To Maximize ROI
Tips to Implement Advanced Analytical Techniques into Your Marketing ROI
Nowadays, data is hovering all around us. Managers can feel overwhelmed by increased social media followers, unique traffic, and visitors by how advanced analytics relates to ROI. 
Be more active and eliminate your distractions. Here are the tips for implementing advanced analytical techniques that males your business bloom. 
1. Set Clear Goals
It is essential to set clear goals to increase and impact your ROI. Having clear goals helps guide you through directions and destinations and motivates us to overcome obstacles. 
When setting goals, you should set a statistical value of a goal, such as increasing ROI by 15%, instead of stating 'improving ROI.' It helps to monitor and track your progress and improve your strategy. 
Also, you should discuss your goals with your shareholders so that they will be aligned with your strategic plan.
2. Use the Right Marketing Analytics Platform
Choosing the right marketing analytics platform is another main step you should follow after setting clear goals. Many businesses don't use analytics platforms to view and analyze marketing data.
Use the best data analytics tool with predictive and prescriptive analytics to make smart decisions on marketing strategy. Choose the tool that fits your business's size and has value for money. 
3. Report, Analyze, Predict
The data analytics tool can report, analyze and predict marketing insights. Analyze data from the past and determine what works and what doesn't. 
Analyze your current marketing performance and revenue, what advertisement brings more revenue and engagement, and your strengths and weaknesses.
With data analytics tools, predict the answers to your questions, such as how to convert leads into loyal customers, what to invest in, and which fields you should invest in next.
4. Experiment Frequently
You will get better results if you experiment and implement effective strategies regularly. Test new fields and strategies as part of your marketing strategy.
Trying and testing new tactics and strategies is one of the best methods to improve your ROI. 
5. Make a Wise Decision 
Marketing analytics can give a lot of information about your business. Don't decide based on past data that performed well, you should understand the current trends and make calculated and fully informed decisions. 
Conclusion
Even if you have creative content, and unique marketing strategies, it doesn't matter if it doesn't bring marketing ROI to your company. You should implement advanced analytics to improve ROI as a marketer.
Many tools give insights into all the data and measure the success of your business, but it is vital to achieving strong marketing ROI. You can follow the above strategies to make wise marketing decisions. 
FAQs
How can marketing ROI be improved?
Marketing ROI can be improved by focusing on cost-effective strategies that provide measurable results, like investing in digital marketing, SEO, PPC advertising, social media campaigns, collaboration with brands, and involving social media influencers. 
How do you increase your ROI through customer analytics?
You can increase your ROI by collecting and analyzing customer data, businesses can identify areas of improvement in their products or services. This information help improves customer satisfaction and loyalty, leading to improve ROI. 
How can data analytics improve marketing strategy?
Data analytics can be used to improve marketing strategy by providing insights into customer behavior and preferences. Also, by understanding their target audience and developing marketing strategies by analyzing data from website visits, social media interactions, or email campaigns.