Life skills play an essential role in shaping one's personality. These skills help them survive through the highs and lows of life and eventually thrive. All of us learn these skills through learning when we are children and our experiences while growing up. As a child, you may not realise its importance. But when you grow up and life starts putting you on various challenges, you get to know how important it is for a child to learn these skills. If you are a parent or planning kids in the future, you must read this blog. Here, I have shared my opinion on the importance of a skill development program for children:
It Develops A Sense Of Responsibility
We live in the 21st century. The world has changed a lot, so have our responsibilities. You must have seen people running from their responsibilities and blaming others for all the problems they face. That's where a life skill development program comes in. It teaches your kids to be responsible and not shift blames. They must take accountability for what they do, right?
It Builds Confidence In Kids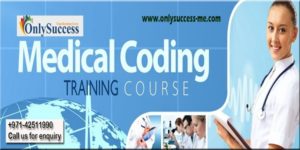 Most of us would have been very shy in our early school days. The same shy nature remains in some people even after growing up and reflects everywhere from their speaking skills to working styles. They find it hard to cooperate and collaborate. A skill development program for children can help eliminate these problems. It builds confidence in kids and motivates them to mix up and work together as a team. 
They Make Better Decisions
If there's a quality that is always there by your side even when no other thing else is, it is your decision making abilities. Your decisions shape up your future and you learn how to make one in your early childhood. So, don't ask me why I am saying this. Take a look at your past few years and you will get to realize how your decisions have worked as saviours and helped your way out of challenging situations. Won't you want the same for your kids? But how? A skill development program for children is the answer! 
They Become More Aware
It all starts with awareness! You must have read about the greatest, the most extraordinary personalities all over the world. There was a time when people used to visit places and reached higher levels of awareness. However, life is not that way anymore. And, your child is not going to have enough time and space to explore the innermost layers of his mind. So, the only thing that will help is what he learns in the school.
They Get Their Own Voice
Following a presumed perception and having something of your own are two different things. At a stage where society will make you follow its own set of rules, it is your inner strength that will help you have your own voice and take a stand. And, you learn this life skill at a very early stage, in your classroom.
It Develops Positivity
How do you tackle the most embarrassing and frustrating situations in life? Ask yourself. Is it just the support you get from others or something more than that? I know, the question is horribly confusing. But, the answer is quite simple. You get stuck into something you don't want to, you feel disappointed, and helpless, and clueless. And then, there comes a ray of hope which fills you with positive thoughts. It is something you learnt when you were a kid. You develop a feeling that you will come out of it, no matter what. That's what a skill development program for children does!