A menu card is probably the most important source of information at a dinner or supper event. A foodie's dining experience typically begins with a thorough examination of the menu and an informed decision of the cuisines s/he would like to savour. However, if wading through the menu and selecting the right cuisines is a challenge for a guest, then coming up with the perfect menu for the guest is the host's greatest predicament. Hosting a large number of guests with a wide variety of food preferences can sometimes land the hosts in a dilemma. So, what's the recipe for preparing the best menu that caters to all the guests attending your event? Take a look at some tips that can help you with this task.
Working Backwards: How Will You Serve Your Meal?
To come up with the best menu for your event, it's a great idea to start working backwards, i.e. to begin by deciding how you would like to serve the dinner to your guests. This factor plays a very significant role in deciding what items to serve at the event. For instance, if you're going in for a simple salad dinner or substantial and bowls meal, you would want to list down the different salads, raw foods and one-pot cuisines to incorporate into your menu. On the other hand, if you are opting for a full-fledged sit-down meal or buffet catering Melbourne, you may want to go in for elaborate starters, main-course foods and desserts.
Requesting an RSVP and Taking a Headcount
The best way to take a headcount of your attendees well in advance is to request RSVPs from the invitees even as you send out the invites. This helps to plan the type of menu you would want to opt for. For a lesser number of people, you could opt for simple and light sit-down meals. On the other hand, if you're organizing a large-scale event with many guests, a buffet system is a good idea. Taking a headcount of attendees also reduces wastage and significantly cuts down on costs.
Knowing Your Attendees: Dietary Specifications and Food Preferences
While requesting an RSVP, ask your guests to specify if they have any specific food preferences or dietary restrictions. You could then coordinate with your caterer and either come up with relevant substitutes for the particular cuisine or eliminate it altogether. Also, make sure to request your guests to specify if they are vegetarians or vegans so that you can incorporate suitable cuisines in your menu accordingly.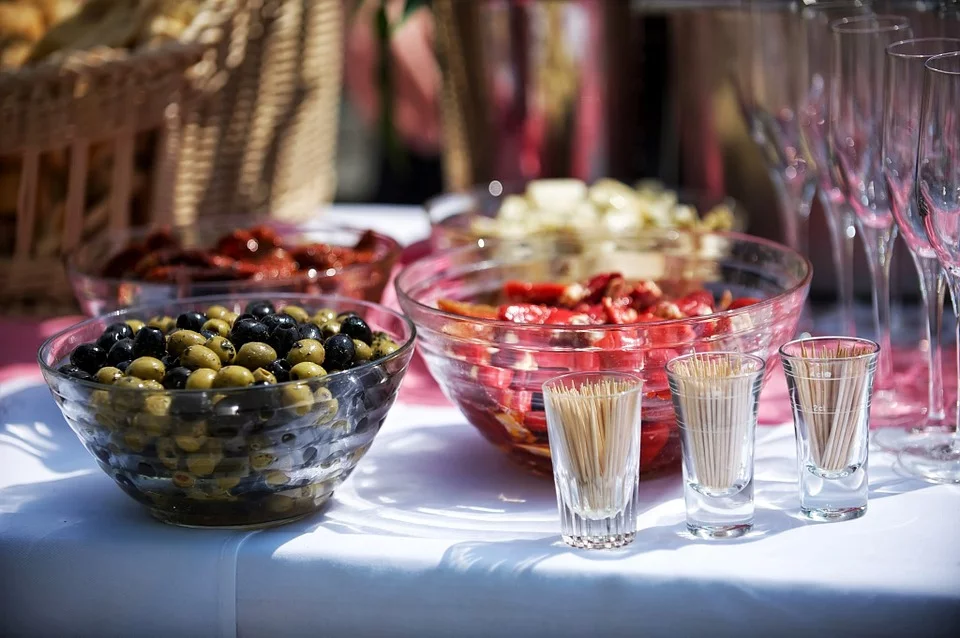 Event-Specific Menu Planning
Your menu also largely depends on the nature of the event you are hosting. For instance, if you are hosting a formal corporate dinner, you may want to go in for full-fledged corporate event catering services. For a casual office dinner party, you can afford to let your hair down a bit and select a simple buffet or sit-down meal for the employees. And if it is your personal event at your home, you can go the whole hog and prepare as quirky and unique a menu as you please! The best caterers in Melbourne typically offer premier catering services specific to each of these types of events.
Measure Before You Make: Quantifying Your Cuisines
Once you receive the RSVPs from your guests, it's time to decide not only the different types of foods you would like to incorporate in your menu but also the specific quantities of each cuisine to be served at the event. The quantity of food to be served at your event depends on the number of guests attending the event as well as your budget considerations and how the food is to be served during the occasion. Consult your local caterer at every stage of quantifying your foods and keep them in the loop about your budget and the number of attendees.
Also Read: Interesting reasons to hire a catering company for events
Whether you are opting for a simple sit-down dinner for your little one's birthday or an elaborate buffet catering in Victoria, choosing the best menu for your next event can be an interesting and rewarding activity. The best bet is to plan the event systematically and consult a premier caterer to provide the necessary assistance.