Nowadays, cases of mental illness are increasing among adults due to busy and unhealthy lifestyles. In our society, only a few people take proper care of their health. Most of the time, people neglect their health condition knowingly.
On the other hand, there is also a group of people in our society who don't know what they should do when their friends or family members are struggling with mental illness. Keeping this in mind, I am suggesting 10 gifts that could help your loved ones to recover from depression.
Online Therapy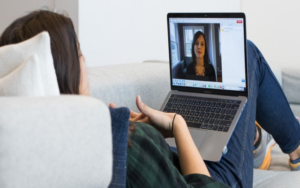 When you find your friend is struggling with depression, then gifting him the goodness of online therapy will be the best option. It will help him to figure out his problems and solutions. In case of mental illness, consulting an expert to know the causes can be very helpful for him. You can also book some online sessions for him because nowadays there are lots of consultants present on the web who are ready to solve such issues.
Gift Card
If someone is struggling with depression, it would be best to gift him /her a massage gift card for relaxing the body and mind. A good massage to someone who is suffering from mental illness can be very beneficial for his body and mental health. The research concludes that during a deep massage, our body releases serotonin, dopamine and endorphins, which work as a stress reducer.
Essential Oils
Lavender and Ocean Breeze are the essential oils that will help your depressed friend to remain calm. Most people face problems while sleeping; these oils are best if you have sleeping disorders. It would be best if you add a diffuser kit with the gift because it will add the aroma which keeps lingering in his room. Such gifts would help your friend to feel better by lifting his mood.
Pampering Kit
Most of us like fancy toiletries, we like them so much that we sometimes pick them from hotel bathrooms. We do so because we believe that these products can do wonders which our regular product can't. No doubt these pampering gifts can cheer up anyone. Apart from these things, the packaging and fragrance of these products are very catchy. So if you want to cheer up the mood of your depressed friend try gifting him some face mask, bubble bath, body spray, shampoos, or a pedicure kit.
Journal
A journal not only helps you to plan your future but also holds your feelings, gratitude, and anger which you can't share with anyone. It is the best gift for your friend who is suffering from depression because it will help him to find out the solution to his problems and stop him to carried away by his negative thoughts. Immersion in their thoughts during the depression is common; that's why journaling will be helpful for them to achieve a clear idea to improve their lifestyle.
A Weighted Blanket
People who suffer from depression face problems while sleeping, which makes their condition worse. Gifting your friend a weighted blanket will make him feel secure. It will give him a feeling of being hugged which can correct his sleep cycle. However, a soft and weighted blanket would help your friend to get a beautiful tight sleep. The recovery rate and the mental condition of a  person increases when he stops overthinking and sleeps well.
A Yoga Mat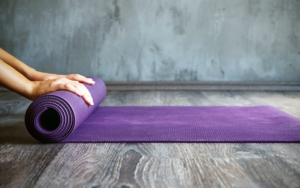 Practicing yoga and meditation decreases stress and anxiety, making your life happy and peaceful. Are you looking for a gift that could help your friend to come out from depression? Suggest him to practice yoga by gifting a yoga mat. Surveys have concluded that regular practicing yoga and meditation increases the recovery rate of mental illness. It shows tremendous results from its first session. You can also advise him to practice breathing exercises as it will help him to relax his body and mind.
A Jar Of Motivational Messages
For this gift, you need to buy the raw materials like a transparent jar, emoji stickers, and some colorful craft paper.The preparation of this gift could take some extra effort, but it would be beneficial for your friend. Write motivational quotes and messages on the colorful craft paper and place them in the jar. Decorate the jar with funny emojis to make it attractive. When you gift this jar to your friend at that time, tell him to open and read one message daily. This gift will motivate him and help him to recover from mental illness.
Books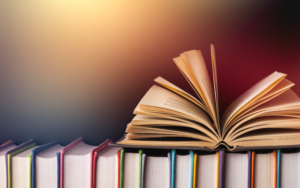 The condition of depression became worse because of overthinking about negative thoughts. Gifting your friend some motivational books will help him to escape from his gloomy thoughts. While gifting books, make sure that the books must contain simple language with attractive covers and images.
Cleaning Kit
Gifting a cleaning kit to a depressed person might look off- track. People with mental illness take less care of cleanliness; most of the time, they stay in a messy room which negatively impacts their health. So you must help your friend to clean his room and make it organized because only gifting a kit wouldn't be enough.
Final Words
Mental illness is not much harmful in its earlier stage. If you found your friend is struggling with any sort of mental issue, then these gifts would be beneficial for him. It will help him to eliminate the negativity from his life, making him a cheerful person.