Whether it is a home, office and any other place, decoration plays a very important role in enhancing your mood and set a perfect atmosphere for any type of event.
Generally, decoration indicates the importance and significance of an event. And when you think about decoration the first thing in your mind is wedding decoration means home decoration.
For wedding events most of you want everything to be perfect from the moment of the wedding. Especially for girls, they want a perfect dress, a stunning venue and a perfect wedding theme with a perfect decoration so that people remember their wedding for a longer duration.
To make your special day more special making use of silk flowers is the best idea. Yes, today most of the people make use of artificial silk flowers for various types of events and especially for the wedding day. You can easily make use of these silk flowers in different ways and styles. This includes wall decoration, centrepiece, chair decoration, entrance décor, guest owner, flower chandelier, lampshade revamped, etc.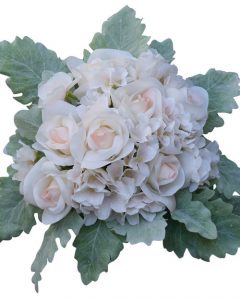 Generally, there are a lot of reasons that people choose silk flowers in their events and special big days. First, these flowers come within different styles, shades, and types. They never wilt and damage. You can use these flowers within different styles and angles. Plus, these flowers give a natural and stunning look to your home and event. Original flowers are seasonable but silk flowers are every time available in the market and online.
Once your event is finished, you can store these flowers without any inconvenience and make use of them again for another event. Moreover, these flowers are not as sensitive as compare to original flowers. You just need little maintenance to look them attractive for a longer duration.
Here are some different ways to give your home stunning and attractive decoration with make use of silk flowers:
Let's consider below!
Way # 1 Bouquets:
You can make use of different colours silk flowers and leave for making bouquets. It looks attractive on any tabletop and other home areas. You just need to pick your favourite colour silk flowers and bunch the stems together with a string or a garden twine or your bouquet is ready. You can easily lay this bouquet in the living room, drawing room, reading room, etc. Moreover, you can use this type of bouquet in the kitchen and dining room with just adding some artificial berries and fruits on it. It looks attractive in the kitchen as a perfect dining table centrepiece.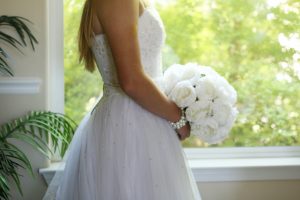 Way # 2 Arrangements:
Flowers consider as the best way to enhance your mood and breathe creativity into all space. Article flowers look like real flowers with real colours, shades and natural shapes. No one can rectify for the first time that it is real or artificial. You can easily make a new ornament with the help of these silk flowers. You just need to take foam, cardboard and wood piece. Collect the similar and small mini rose flowers, flower stems and paste it on the foam. Your new ornament is ready for hanging. You can easily hang them with the help of ribbon over doorway, bedroom, and window as a wind chain, coffee table, and bathroom mirror.
Way # 3 Wreaths:
Another way to décor your home is called wreaths. Yes, wreaths look creative, attractive and consider as picture-perfect background. With make use of silk flowers in different shapes and styles, you can make adorable and stunning Wreaths. Many stores offer you seasonable wreaths of original flower but they wilt after a few days. You can make wreaths with mini silk flowers, leaves and put them on the wall with the help of a hot glue gun. This attractive bunch of wreaths looks dramatic in living rooms and family rooms.
Way # 4 Vase and centrepiece:
Along with all different floral styles, the most super formal and modern way to make use of silk flowers is called vase and centrepiece. There are many types of vases that are used for decoration. This includes ceramic glass, antique glass and vintage heirloom perfect vase or containers used for decorating the room with the help of silk flowers. You just need to collect the bundle of few colours of flowers with stems and put them into the vase. You can display these flowers in wedding events, dining table, coffee table, bedroom, centre table, and kitchen window shelf or washroom vanity, etc.
Way # 5 Empty jar and perfume bottle:
If you hate to look fake flowers dirty then there is a way to give your home new décor and solve your problem. If you have an empty perfume bottle or a glass jar then put some relevant colour silk flowers into them and rely it in washroom vanity, kitchen window and on the tabletop. This is the perfect way to protect and save silk flowers from dirt and dust as well as give a new and attractive look to your home.
Way # 6 Go green:
Use greenery arrangement looks very attractive and gives your home a new stunning and attractive look for a longer duration. You can collect the bunch of green leaves and few small roses to make beautiful chandelier and décor the home entrance, loan area and hanging up on walls, outside of door and pillars.
So, here are some amazing ways to use silk flowers as home décor. Artificial silk flowers nowadays are growing high in popularity due to its sufficient cost and stunning look. So, if you looking for an all-around solid artificial flower then it also considered an incredible deal without breaking your bank. It is simply a better idea to figure out the different ways and styles through which you can easily display your flowers as per your need and choice. And you need to try these amazing styles.