There is a lot of noise in the digital world. Businesses are always looking for new ways to reach and attract customers with the ultimate goal of increasing sales. And one of the best ways to raise awareness for your brand is to rank well in search results. If you are a local business, you should focus on people in your physical area. This is where local SEO comes in.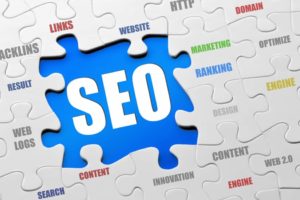 What Is Local SEO?
With local SEO, businesses promote their products and services to local prospects and customers. To do this, search engines rely on signals like local content, social profiles, links and citations to provide the most relevant local results to their audience.
How Is Local SEO Different From SEO?
Traditional SEO Services are focused on getting brands to rank high on a search results page on global and national level searches. On the other hand, local SEO focuses on improving your rankings in searches in and around a specific location, mainly where your company is located.
Many of the same SEO tools and tactics are used in local SEO, like high-quality content and website optimisation. However, there are other methods involved in local SEO as well, such as getting your business added to local listings like Google My Business, etc.
Let's find out how you can dominate local searches for your brand.
Google My Business
Over time, Google My Business has become the creme de la creme of local search. Since Google understandably feels most comfortable sharing content that it can support and verify, it uses Google My Business to help your business meet Google's needs. If a search engine can verify your business as authentic, the engine potentially rewards your brand with a coveted sidebar space in local searches.
NAPWCHD Consistency
Consumers want to see consistent and accurate information for whatever they search online. When they land on your page, you don't want to lose credibility and trust due to inaccurate information across listings.
A NAPWCHD (N – Business Name, A – Address, P – Phone Number, W – Website, C – Categories, H – Hours, D – Description) presence across listings and directories will give your audience correct information about you within seconds. This directly improves search rankings because of an increased citation presence. The more your citation builds, the more your brand will have authority and online search visibility, making it a fundamental part of an optimised local SEO strategy.
Local SEO Keyword Research
While some locations and cities are more competitive than others, there is generally a much smaller pool of keywords for local keywords, compared to those that are not bound by geography. This makes local SEO keyword research a lot simpler and more straightforward than non-local keyword research. For this, you can brainstorm a list of seed keywords using a simple formula: [product or service] in [location]. They can be something like this:
SEO agency in Mumbai
Coffee shop in Delhi
Bookstore in Kolkata
Saree shop in Chennai
Combine each of your products or services with your locations, and viola! Now you have a seed list. In case you have too much work or are not confident enough to do it right, consider hiring a local SEO company in Gurgaon to help you out.
Customer Reviews
Customers reviews are very critical to get your business rank higher on the search engine results page for local consumers. The best way to get such positive reviews is to ask happy customers to leave you a nice comment on a specific website. You can also consider offering a discount for leaving a review on, for example, Reviews on Google Maps or even Yelp. You can also make review requests a part of your email newsletter with a link to a specific review page.
Localised Content
If your business is spread over multiple locations, it can be quite a challenge to create localised content of each of these locations. However, it is necessary if you want to expand your brand's reach to the local consumers. Businesses who have built a great local presence make it a point to always create content relevant to their community. They factor in key demographics like culture, geography, target audience and local influences. Here are some simple ways you can add more local efforts to your content:
Feature local customers and employees in social media posts
Collaborate with local influencers
Encourage community engagement by offering a suggested list of nearby attractions or events
The saying 'think global act local' is very relevant to SEO. Once you are well established as a local brand, it becomes easier to broaden your geographical target audience and as a result, your reach as a business.